Ex-Midway exec: THQ collapse "the exact same"
Lee Jacobson on history repeating itself, and why publishers should be quicker to greenlight and kill projects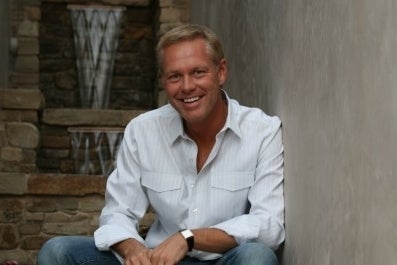 The demise of THQ looked awfully familiar to one former Midway Games executive. Speaking at the GameON: Finance conference in Toronto today, former Midway VP of business development and licensing Lee Jacobson said what he saw during the final days of the Saints Row publisher was "the exact same thing" the Mortal Kombat maker went through in the nine-month stretch leading up to its bankruptcy and sale to Warner Bros.
One difference between the two situations was that Warner Bros. acquired essentially all of Midway, while THQ was split up and sold to a handful of companies at auction. Jacobson said when gaming publishers hit the rocks, the latter outcome is much more likely.
"Unfortunately, what happens more than not is that companies will try to package themselves as an entire entity," Jacobson said. "But because this business has been around for a long time now, right or wrong, survival of the fittest really applies. Companies that come in and look at assets say, 'We don't want your producers or your product managers or your facilities. We've got all that. But we really like that IP. And that IP. And that IP.'"
As for what traditional console publishers can do to avoid sharing the fate of Midway and THQ, Jacobson suggested being quicker to greenlight games, and quicker to kill projects that aren't shaping up as hoped. Publishers tend to be overly cautious about either, as the people making those decisions are worried about jeopardizing their jobs.
"The two hardest things to do in a publishing company are to get a game greenlit, and to get a game killed," Jacobson said. "Because everybody has capitalized development expenses. Once you went on the hook and stuck your neck out, most publishers aren't going to expense that because they have to take the hit in the quarter they stop the project... I can't tell you how many times we kept SpyHunter 3 going when we never should have kept SpyHunter 3 going because we had $12 million capitalized on budget."
Jacobson, who worked at Virgin Interactive in the late '90s and was senior VP of licensing and digital development at Atari until last September, has seen his share of traditional publisher struggles, but is likely to avoid them in the future. He is starting up his own mobile games and apps analytics firm, Apmetrix, which will launch in March.