Evolve picks up Best of Gamescom award
Turtle Rock's shooter has now won top awards at both E3 and Gamescom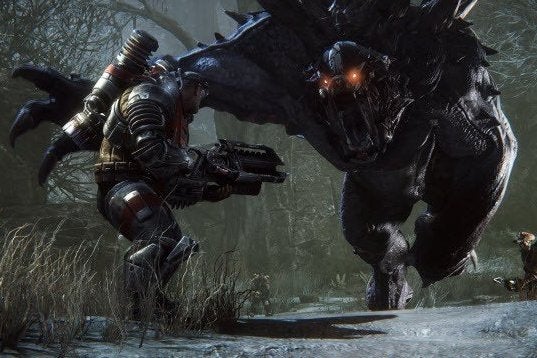 Turtle Rock's Evolve has added to its awards haul from E3 with five wins at Gamescom.
Evolve, which will be published by 2K Games, won the Best of Gamescom award, the equivalent to the Best of Show trophy it picked up at E3 earlier in the summer.
It also won Best Action Game, Best Online Multiplayer, Best PC Game and Best Xbox Game. The awards were judged by a panel of experts from the games industry and the games press.
However, Gamescom has one award where the public gets to decide: the Most Wanted Consumer Award, which, this year, went to Super Smash Bros on Nintendo's Wii U console. It will be released in November.
The full list of awards:
Best of Gamescom Award: Evolve
Most Wanted Consumer Award: Super Smash Bros.
Best Console Game Sony PlayStation: The Evil Within
Best Console Game Microsoft Xbox: Evolve
Best Console Game Nintendo Wii: Splatoon
Best Role Playing Game: Risen 3
Best Action Game: Evolve
Best Simulation Game: Theatrhythm Final Fantasy Curtain Call
Best Sports Game: Pro Evolution Soccer 2015
Best Family Game: LittleBigPlanet 3
Best PC Game: Evolve
Best Mobile Game: Super Smash Bros. 3DS
Best Social / Casual / Online Game: LittleBigPlanet 3
Best Online Multiplayer Game: Evolve
Best Hardware (incl. peripherals): Oculus Rift DK2