Epic sues tester who leaked Fortnite Chapter 2 details
Developer says defendant Ronald Sykes waited just three days to breach his NDA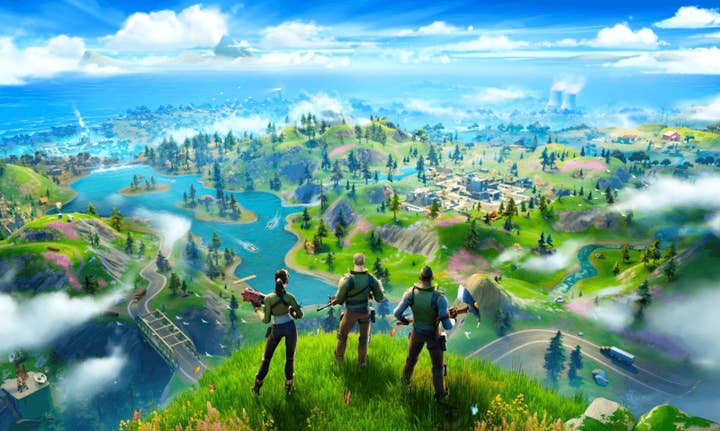 Epic Games has taken legal action against a player who revealed details about Fortnite's recent reset ahead of its black hole event.
The lawsuit was filed in a North Carolina district court and shared online by Polygon. In it, Epic Games alleges that Roland Sykes leaked information he gained during a testing session for the new Fortnite content.
The developer says Sykes "broke his contractual obligation to keep Epic's secrets" having signed a non-disclosure agreement when he played the game and accuses him of "[cashing] in on what he learned as a user experience tester for Epic."
"He did so at the expense of Epic and those in the Fortnite community who were anxiously awaiting the new season of Fortnite only to have some of Epic's planned surprises spoiled by Sykes' leaks."
Epic has made three claims for injunctive relief -- one for breach of contract, two for misappropriation of trade secrets -- and is seeking maximum damages.
Sykes took part in a user experience test for Fortnite Chapter 2 (then referred to as season 11) at Epic's North Carolina HQ on September 21, 2019.
On September 24, a Twitter user @snipa_king2K invited another user to send them a direct message for information on season 11. On September 28, another user -- @xDriFtZz -- claimed they had played season 11. The same account revealed players would be able to swim (a new feature introduced in Chapter 2) a few days later.
Epic believes both accounts to be handled by Sykes. It also believes Sykes started a number of other accounts to leak further secrets, including @FNGzus, which showed an image of the new map.
This account also "unleashed a storm of eight tweets in seven minutes," revealing new vehicles, new weapons and related systems, new rewards and points systems, caps on building materials held, and more details on the redesigned arena.
Leaks from these accounts continued until October 14, when Fortnite went offline during Epic's promotional black hole event, which led to the reveal of Chapter 2. Unsurprisingly, all of these accounts have been deleted.
Epic has previously sued another tester for revealing upcoming content and events in Fortn