Epic Games to deliver keynote at GamesIndustry.biz Investment Summit US
Full schedule now released for PAX East event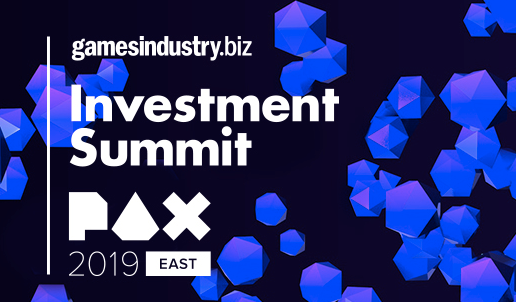 Epic Games will headline next month's GamesIndustry.biz Investment Summit at PAX East.
Epic's Sergey Galyonkin, director of publishing strategy, and David Stelzer, head of Unreal Engine licensing for the Americas, will discuss the new Epic Games store and Unreal Engine programs on-stage during a special fireside chat hosted by acclaimed game developer Rami Ismail.
The Investment Summit will take place alongside PAX East in Boston on Thursday, March 28th, 2019. Tickets are on sale here.
We can now reveal the full line-up for the show. Joining Epic is Guha Bala from Velan Ventures. Bala is best known as the co-founder of AAA studio Vicarious Visions, and has worked on the likes of Skylanders, Guitar Hero and Tony Hawk's Pro Skater. He is now president of developer Velan Studios and investment firm Velan Ventures.
Meanwhile, Tammy Levy from Kongregate, Kei Lee from Kowloon Nights, Greg Rice from Double Fine, Matt Charles from Gearbox Publishing and Luke Keighran from Merge Games will all star in our Games Investment Panel.
These speakers join Chris Charla from ID@Xbox, Anya Combs from Kickstarter and John Polson from Humble Bundle on the bill.
All the speakers will discuss ways in which indie studios can get their games funded.
Tickets are on sale here, and includes two-day access to PAX East, plus the chance to meet investors and publishers in 15-minute 1-2-1 meetings.
Publishers and investors scheduled to attend include Digital Extremes, Double Fine, Epic Games, Gearbox, Graffiti Games, Humble Bundle, Kickstarter, Kongregate, Kowloon Nights, Krafton (formerly Bluehole), Merge Game, PlayStack, PlayStation, Velan Ventures, Versus Evil, Yacht Club Games and Xbox.
Alongside the conference and meeting system, the GamesIndustry.biz Investment Summit at PAX East also includes networking lunches and drinks for more informal networking.
More than 80 developers have already signed up for the event. If you're interested in sponsoring the PAX East Investment Summit, please contact Charlotte.Nangle@gamesindustry.biz.
The full schedule is listed below:
10:00 - 10:05: Introduction by Jamie Sefton, Event Organiser
10:05 - 10:25: Chris Charla, ID@Xbox
10:25 - 10:40: Anya Combs, Kickstarter
10:40 - 10:55: John Polson, Humble Bundle
10:55 - 11:20: Epic Games Fireside Chat with Sergey Galyonkin and David Stelzer. Hosted by Rami Ismail.
11:20 - 11:40: Break
11:40 - 11:55: Guha Bala, Velan Ventures
11:55 - 12:30: The Games Investment Panel hosted by Chris Dring. Featuring:
Tammy Levy (Kongregate)
Keizac Lee (Kowloon Nights)
Luke Keighran (Merge Games)
Greg Rice (Double Fine)
Matt Charles (Gearbox Publishing)
12:30 - 13:30: Networking Lunch
13:30 - 18:00: Formal Meetings
For more information on the Investment Summit, including how to take part. Please check out our microsite.