Epic Games' MegaGrants program surpasses $60m in financial support
Recent recipients include studios Eggnut, kaleidoscube, and Metronomik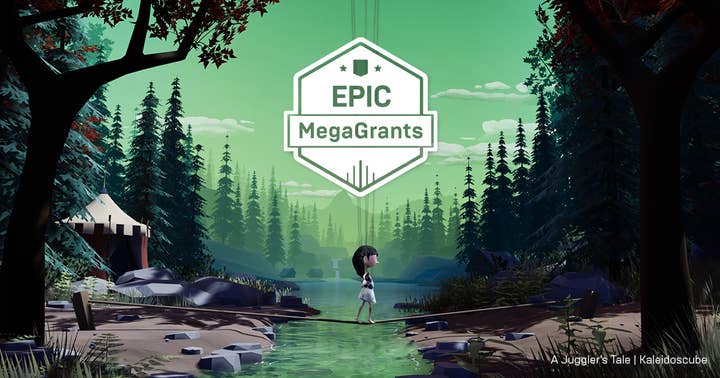 Epic Games has announced that its MegaGrants program has surpassed $60 million in financial support for game developers, media projects, and other Unreal creators.
Recently, the program has funded a number of independent games projects, including Eggnut's role-playing noir detective title Backbone, Metronomik's rock-and-roll action-adventure game No Straight Roads, and kaleidoscube's 3D adventure A Juggler's Tale.
Alexander Goodwin (Selfloss), Ace Team (The Eternal Cylinder), and Keelworks (Cygni) are also among recent games recipients. In total, there have been over 1,000 grant recipients so far.
The Epic MegaGrants program was launched in early 2019 and is a $100 million fund specifically for Unreal-powered projects, offering grants between $5,000 and $500,000.