Microsoft adds eye-tracking, doubles field of view for HoloLens 2
Will launch later this year for $3,500, Unreal Engine and Unity support on the way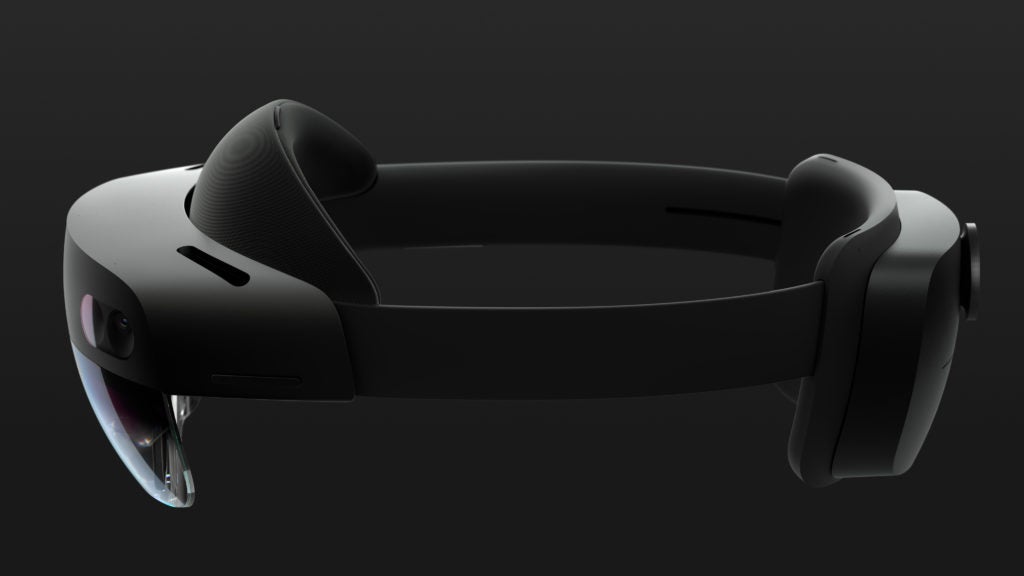 Microsoft has unveiled the successor to its mixed reality headset HoloLens.
HoloLens 2 took centre stage at a press event around Mobile World Congress Barcelona this weekend, demonstrated by Microsoft technical fellow Alex Kipman.
The new model more than doubles the field of view of the original, and has reworked the way users interact with holograms. The new time-of-flight depth sensor enables you to directly manipulate AR objects in the way you would their real-world counterparts.
Microsoft has also added eye-tracking sensors to make interactions feel even more natural, and iris recognition will enable users to log in without the need for passwords or other forms of security check.
The design of HoloLens itself has also been revamped, with a new mechanism for putting the device on that doesn't require it to be adjusted first. Microsoft claims it has "accounted for the wide physiological variability in the size and shape of human heads by designing HoloLens 2 to comfortably adjust and fit almost anyone."
HoloLens 2 also takes glasses into account, sliding over them, and has been designed to be comfortable when worn for hours on end. The visor can then be flipped up and down if you need to switch tasks and then get back into mixed reality quickly.
Microsoft will release HoloLens 2 later this year, initially in the US, UK, Japan, China, Germany, Canada, Ireland, France, Australia and New Zealand. It will cost $3,500.
While the original was demonstrated with a mixed reality version of Minecraft, Microsoft does not seem to have announced any games-specific use cases for HoloLens 2.
Epic Games has announced that the device will support Unreal Engine 4, starting in May 2019. The company has spent years positioning the engine as a tool for enterprise users as well as game developers, with HoloLens mostly appealing to the former thus far.
UPDATE 26/02/2019: Unity has also confirmed it will support HoloLens 2, saying in a blog post that it is "committed to collaborating with Microsoft" on preparing its users for the new device. The engine provider claims that 91% of all applications and experiences for the original HoloLens were built with Unity.