Elder Scrolls Legends development "on hold for the foreseeable future"
Bethesda no longer making new content for fantasy card battler, but will continue support with monthly rewards and regular events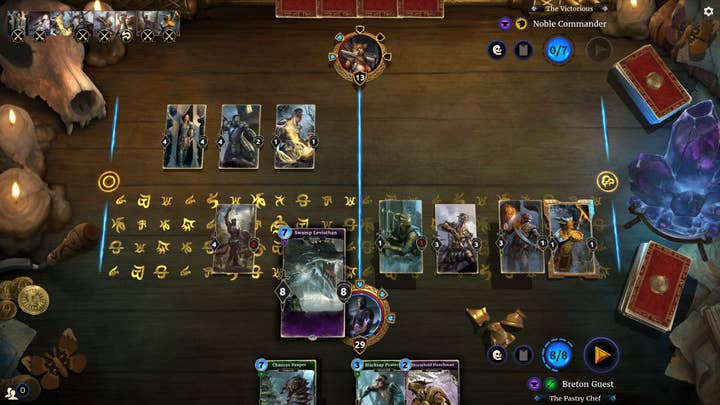 The team behind The Elder Scrolls Legends has ceased development on the game.
In an announcement to the game's community via Reddit, the publisher announced that all new content developer or releases have been put "on hold for the foreseeable future."
The game's roadmap had previously suggested one more expansion pack would be released before the end of the year, but these plans have been scrapped.
However, Bethesda has assured that it will continue to support the game with regular in-game events and reward cards every month, as well as ongoing maintenance support.
It has also clarified that the development and release for the Asia-specific version, which operates separately, will not be affected and will "inform our decisions on content and feature development going forward."
It was further stressed that both versions of Legends would continue to operate after the launch of the Asian edition and will not be merged, keeping their player bases separate.
It's not clear whether the plans for the console versions of The Elder Scrolls Legends have been scrapped as well. GamesIndustry.biz has reached out to Bethesda for clarification. The publisher announced it would be bringing the game to Xbox One, PS4 and Nintendo Switch at E3 2018.