EGX Rezzed 2017 to add new Powered by Unreal Engine zone
Partnership with Epic Games offers developers double the exhibition space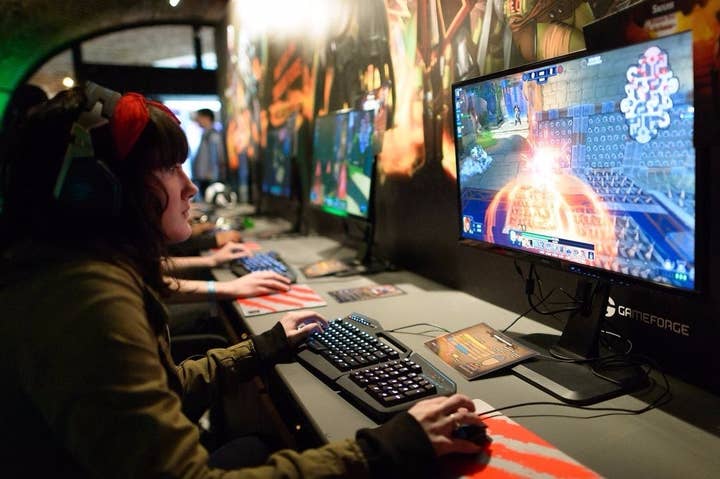 Gamer Network has teamed up with the team behind Unreal Engine to better showcase games being made with the high-end toolset at next year's EGX Rezzed.
The new Powered by Unreal Engine zone will be dedicated to titles built with Epic Games' award-winning engine, with Epic offering investment funding that will help developers secure more space on the show floor.
EGX Rezzed 2017 will return to London's Tobacco Dock and run from March 30th to April 1st. The event kicks off next year's London Games Festival, and will feature a keynote by acclaimed developer and BioShock creator Ken Levine.
Developers interesting in exhibiting should can apply via the EGX Rezzed website, or email mat.lambert@gamer-network.net. Spaces will be allocated on a first come, first served basis and will be double the size of other exhibitor slots at no extra cost thanks to Epic.
"As part of our ongoing program to support Unreal developers, we're excited about this new opportunity," said Epic Games' European territory manager Mike Gamble. "It will enable teams to maximise their impact at Rezzed and showcase their creative excellence to the right target audience."
Event director Matt Styles added: "Unreal Engine is the perfect partner for EGX Rezzed. We're really proud of the show's track record in helping indies find success, and working with Epic is a marvellous new way for us to highlight upcoming releases."
EGX Rezzed launched in 2012 and has become the UK's biggest showcase for independent games, with indie titles hosted alongside triple-A exhibitors. Tickets are on sale now.