EA weighs in on Zynga cuts
COO Peter Moore not gloating over rival's struggles, says social "demise is being overhyped"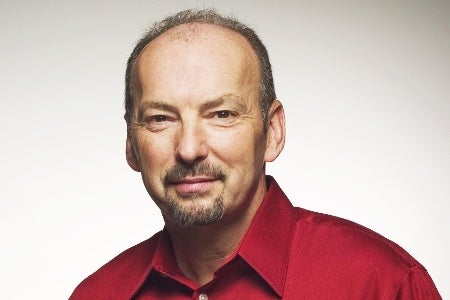 Electronic Arts has a contentious and well documented history with Zynga, but EA COO Peter Moore told Eurogamer yesterday that there was no pleasure to be had in Zynga's recent round of layoffs and studio closures.
"We always feel bad when people lose their jobs," Moore said. "Our hope is certainly the locations I've read online, those folks can get re-employed pretty quickly."
Moore also downplayed the significance of Zynga's current struggles to the health of the social gaming market as a whole. Part of the reason for the slide, he suggested, was that the social scene never should have been as big a deal as it was in the first place.
"I think it just got a little overhyped," Moore said. "And now the demise is being overhyped the opposite way. I still think there's a strong place for social gaming. I think a lot of social gaming is moving mobile. We feel well positioned to take advantage of that. And people shouldn't read too much into whatever is going on with Zynga."
EA and Zynga have been particularly at odds since April 2011, when the Madden publisher's then-COO John Schappert jumped ship for the same position at the social specialist. A number of other EA employees followed suit, so when Zynga suffered some high-profile employee turnover this year, EA president of labels Frank Gibeau had no qualms likening the social gaming publisher's stability to that of war-torn Syria. And of course, EA has gone beyond slinging mud to actually filing a lawsuit against Zynga, accusing it of blatantly ripping off The Sims Social for its own game The Ville.