EA's Gibeau compares Zynga exodus to Syrian crisis
President of labels' crass remark follows latest departure at social studio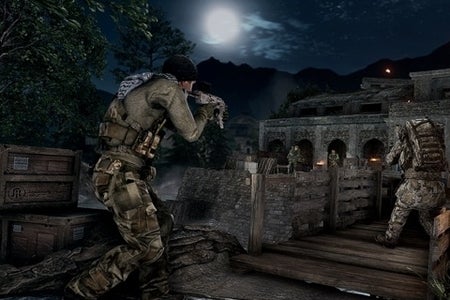 Electronic Arts' president of labels Frank Gibeau has compared the exodus of executives at games firm Zynga to the ongoing and bloody conflict engulfing Syria.
The remarks are likely to be seen as crass by many, with Syria currently being torn apart by civil war resulting in more than 225,000 refugees fleeing to Jordan, Turkey, Lebanon and Iraq. According to the United Nations, large scale human rights violations are taking place, including executions, shelling of populated areas and torture.
"Zynga's about as stable as Syria right now," said Gibeau to the LA Times, following the news that Jeff Karp, chief marketing officer at Zynga, was the latest to leave the firm. Karp was previously at EA before joining the FarmVille publisher.
Gibeau's remarks highlight the ongoing rivalry between the two companies, but his gloating isn't likely to be endorsed publicly by the Battlefield and Medal of Honor publisher.
EA has recently had to downplay a promotion deemed tasteless by the press and public - it had endorsed the sale of weapons featured in the new Medal of Honor game, including a custom-built Tomahawk and a tactical sniper rifle kit.
Yesterday the publisher announced a new map pack for Medal of Honor Warfighter, Zero Dark Thirty, based on Kathryn Bigelow's forthcoming movie about the manhunt for Osama Bin Laden. For every copy of the $9.99 map pack sold, EA will donate $1 to non-profit veterans organisations.