EA unveils EA Sports Ignite engine
Tech will power next NBA, NFL, UFC, and FIFA games; FIFA Ultimate Team to be Xbox-exclusive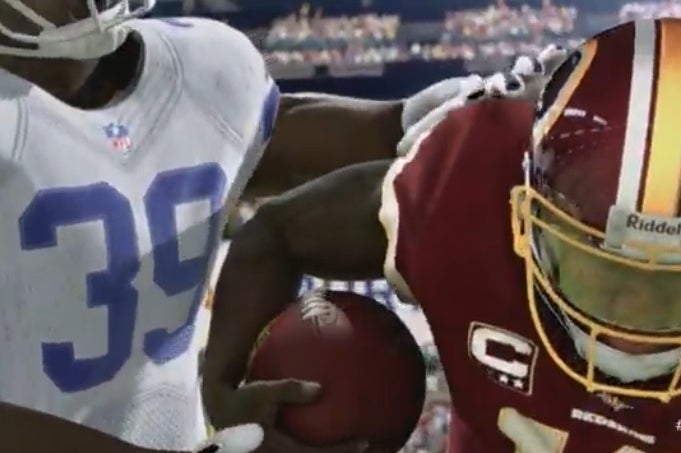 Microsoft wasn't the only company dropping news at the Xbox One event today. Electronic Arts' Andrew Wilson used the event to introduce EA Sports' next-gen sports engine, EA Sports Ignite.
Wilson said that in the next 12 months, EA Sports will launch four new games built on the Ignite engine. Those efforts will include its next games in the FIFA Soccer, NBA Live, Madden NFL, and Ultimate Fighting Championship series. Beyond showing off a trailer for the lineup, Wilson promised that EA Sports Ignite would allow for "10 times more animation, depth, and detail" in the company's games.
While the EA Sports Ignite efforts will certainly be multiplatform, Wilson used the Xbox One unveiling to spotlight a Microsoft-focused promotion. When FIFA 14 launches, the popular Ultimate Team trading card mode will be exclusive to Microsoft's consoles.