EA Maxis: SimCity offline took six months to complete
Simon Fox describes complicated process in adding long awaited feature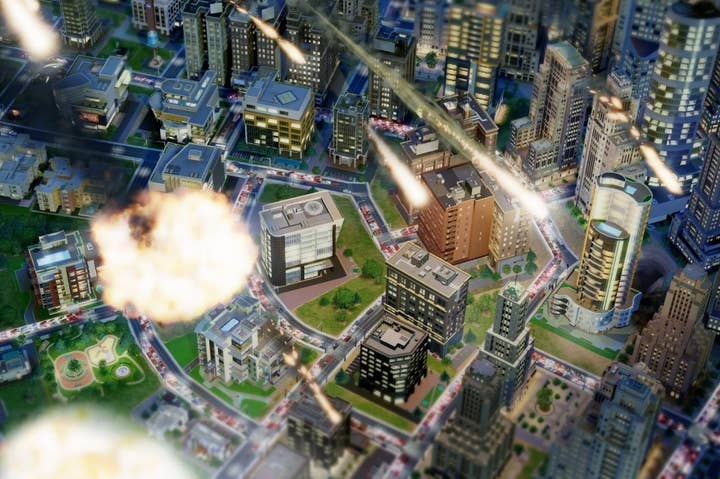 The team at EA Maxis worked for more than six months to get SimCity working offline.
Simon Fox, the game's lead single-player engineer, published a blog post yesterday to illustrate the complex process required to implement the offline mode - a feature that many felt should have been in the game from the beginning, and one that Maxis initially claimed contradicted its vision.
"Lucy [Bradshaw, senior vice president of Maxis] once said that Offline wouldn't be possible, 'without a significant amount of engineering work', and she's right," Fox noted. "By the time we're finished we will have spent over 6-and-a-half months working to write and rewrite core parts of the game to get this to work. Even things that seem trivial, like the way that cities are saved and loaded, had to be completely reworked in order to make this feature function correctly."
For some, the arrival of an offline mode in SimCity will have felt like too little, too late, but Fox's post will go some way toward dispelling the notion that its delayed implementation was through a lack of will on the part of Maxis. Indeed, Fox claims he "rallied the team" to prepare for the feature, "as soon as practical after launch."
Fox added: "So yes, while someone was able to remove the "time check" shortly after launch, they were unable to perform key actions like communicating with other cities that they had created locally, or with the rest of their region(s), or even saving the current state of their cities.
"I wish it were as simple as flipping a switch and telling the game to communicate with a dummy client rather than our server, but it's more than that. Entire calculations had to be rewritten in order to make the game function correctly."
Fox describes a litany of challenges and problems that his team faced, including but not limited to rewriting the entire system in C++, writing new code to provide crucial data the game would otherwise check the online servers to find, and extensively optimising all aspects of the game to run locally with no degradation from its live performance.
"So where are we at right now? We've been working on this since August and now, we've hit Alpha and are in the final stages of testing before we release it as part of Update 10 in the future. On behalf of the engineering team, thank you for your patience on this one. We know you want Offline play in SimCity and we are really happy that we are finally getting ready to deliver it to you."
Maxis confirmed the arrival of SimCity's offline mode on Monday.