Catharina Lavers Mallet takes over as Maxis boss
Joe Nickolls steps down to spend more time with his family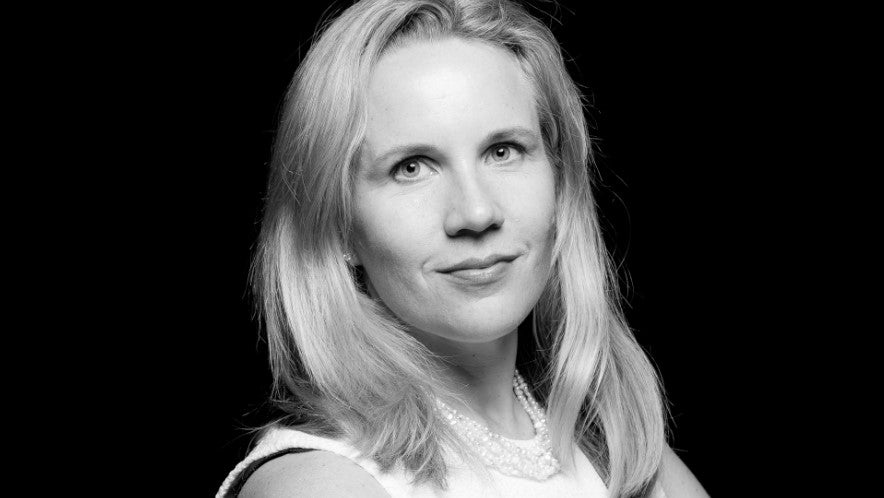 Catharina Lavers Mallet is the new general manager of The Sims developer Maxis.
Mallet is a veteran of the games industry having worked for the studio before as the executive produer on The Sims Social. She's also worked as product manager and producer at Playfish and as studio general manager at King, and was general manager at Bose, overseeing wearables and software experiences.
Mallet replaces Joe Nickolls, who steps down from the role after four years to return to Canada to spend more time with his family. EA says that they're actively working with him to identify opportunities elsewhere at EA.
"Maxis is an amazing studio with an incredible legacy," Samantha Ryan, senior vice president and group GM at EA, tells us. "Our communities are some of EA's most diverse, global and passionate. We are committed to continuing to support and grow this community over time.
"Bringing a strong, dedicated leader like Catharina on board is a sign of our ongoing commitment to the future of the studio. Joe Nicholls, our prior leader, has been amazing over the past four years, but family has to come first and Joe will be joining them back in Canada as he embarks on his next adventure."
Mallet continues: "Maxis makes some of the most beloved and enduring games of all time, with an incredibly diverse and global community of players. We will be building on and strengthening this legacy of community and inclusion, to bring them new experiences and delighting players worldwide through deeper and ongoing ways to engage with each other and our games. We will also be growing substantially to achieve our ambitious vision.
"I am returning to EA with an enormous appreciation for not only the strength of the Maxis business and the unparalleled creative and technical capability of the team, but also the passion of the creative and diverse community of Sims players.
"There is also tremendous opportunity to build on this foundation and provide delightful experiences for this generation -- and the next -- of Sims players. My background is in helping creative, innovative companies in both Europe and the US deliver on ambitious visions and build deeper, ongoing relationships with their users. I look forward to working with this amazing team to further the great work Joe Nichols has done, and create the kinds of connected, creative experiences our players are looking for as we grow the studio to reflect the global diversity of our player community."
Maxis has been quiet in terms of new launches since it released The Sims 4 in 2014, but has continually supported the game over time following a launch where some fans were disappointed with the number of features. Since then, the game has grown rapidly, with more than 30 million players worldwide.
"It seems so long ago -- over seven years -- since Sims 4 launched," Ryan adds. "We learned a lot. We doubled down since then and the team has done an amazing job of adding to the depth and breadth of the game. Folks in the industry used to talk about having successful games that could live for five years. Now we talk about them lasting ten years, 15 years, or more. There's been a shift across the entire games industry to support and nurture our communities long-term, and we're committed to doing just that with The Sims 4.
"In fact, we also do more than ever to partner closely with our community. We often speak directly with them, seeking their guidance and input.
"Working from home for the last year hasn't been easy, especially with the many, many updates each month. I'm so proud of the amazing job our team has done to keep everything running as smoothly as possible for our players despite all that's happening in the world today."