EA full-year sales dip, SimCity sells 1.6 million
Half of always-online PC game's sales were digital; publisher touts success of FIFA 13, Battlefield 3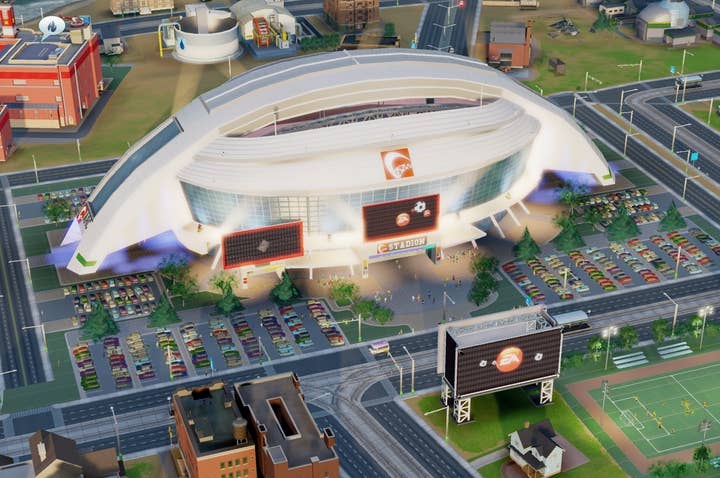 Electronic Arts' always-online SimCity came out of the gates hot, selling 1.1 million copies in its first two troubled weeks, but the pace has slowed since then. As part of its year-end earnings report today, EA revealed that SimCity has sold through 1.6 million copies since its March debut, with roughly half of those copies being digitally distributed.
The publisher also provided a handful of other sales updates, notably for its hit Battlefield and FIFA franchise. According to the publisher, Battlefield 3 Premium downloadable content subscription brought in $120 million for the three months ended March 31, with 3.5 million subscribers purchasing the discounted collection of all of the 2011 shooter's expansions. Meanwhile, FIFA 13 finished the year with 14.5 million units sold, up 30 percent year-over-year. The game also brought in more than $200 million in digital revenue through offerings like the FIFA Ultimate Team packs, nearly doubling the previous year's digital haul.
As for mobile highlights, the publisher pointed to The Simpsons: Tapped Out. The iOS offering has grossed $50 million in sales since its August launch, $10 million of which came in the most recently completed quarter. Overall, mobile and handheld digital sales for EA were up 23 percent year-over-year to $108 million.
For the full year, EA reported sales of $3.80 billion, down about 8 percent from the previous year's $4.14 billion. Revenues for the quarter ended March 31 were down similarly, falling 12 percent to $1.21 billion. EA's profits were also off for the fourth quarter, dropping 19 percent to $323 million. Net income for the entire year totaled a more modest $98 million, though that was actually up 29 percent from the previous year's $76 million.
The publisher's earnings report did not address its CEO vacancy, but it did say it was well-positioned for the new fiscal year and a new generation of consoles. CFO Blake Jorgensen noted that the company will hold its operating expenses flat for the current fiscal year, calling it "a significant achievement in a console transition year." Part of that effort involved several rounds of layoffs in recent months that reportedly amounted to roughly 10 percent of the company's headcount. For the 12 months ended in March, EA had reduced its operating expenses year-over-year from $2.51 billion to $2.29 billion.