EA drops NHL cover star
Patrick Kane yanked from NHL 16 box art in light of ongoing rape investigation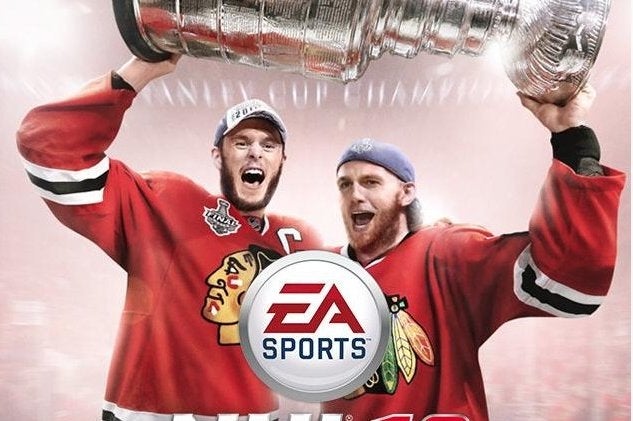 EA Sports has dropped Patrick Kane as a spokesperson and cover athlete for its upcoming NHL 16, the label announced today on its Twitter account.
According to EA's statement on the matter, "In light of the ongoing investigation involving Patrick Kane, he will no longer be a spokesperson for the launch of EA Sports NHL 16. He will not appear on the EA Sports NHL 16 cover nor participate in other EA Sports NHL 16 promotional activities."
According to the Buffalo News, Hamburg, New York police are investigating a young woman's report that the Chicago Blackhawks winger raped her at his home late August 1 or early August 2.
This was Kane's second stint as a spokesperson for the franchise. He previously appeared on the cover of NHL 10, and was also making negative headlines in advance of that game's release. In August of 2009, then-20-year-old Kane was arrested after allegedly robbing and assaulting a taxi driver over a fare dispute amounting to $0.20. He pleaded guilty to a noncriminal charge of disorderly conduct, and remained on the cover of the game.
NHL 16 is set to launch September 15. EA's promotional materials indicate that Chicago Blackhawks captain Jonathan Toews, who originally shared the cover with Kane, will have the game's new box art to himself. He is also a repeat cover athlete for the franchise, having fronted NHL 11 after he, Kane, and the rest of the Blackhawks won the first of their three Stanley Cup championships.