EA Q1 better than expected but bookings down 4%
Publisher raises full-year forecast as Apex Legends, It Takes Two, Mass Effect Legendary Edition surpass expectations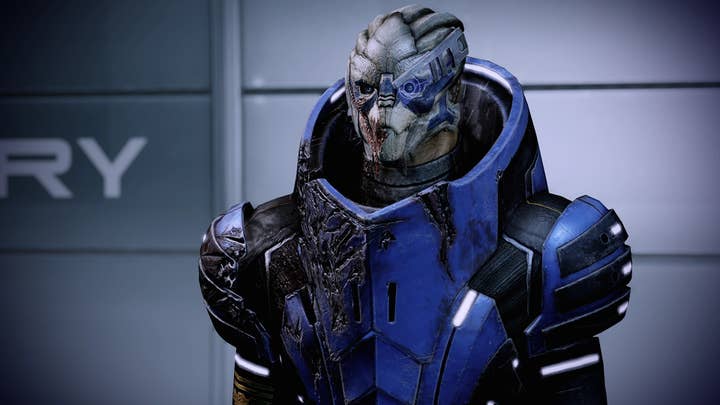 Apex Legends, It Takes Two, and Mass Effect Legendary Edition have Electronic Arts' fiscal year off to a better-than-expected start, the publisher said today in announcing its first quarter financial results.
"We've had a very strong start to the fiscal year with our incredible teams delivering experiences that continue to bring hundreds of millions of players together," EA CEO Andrew Wilson said.
"Our new launches, leading games, and live services all had an outstanding quarter. With our expanding EA Sports portfolio, more amazing experiences in Apex Legends, the groundbreaking new Battlefield 2042, and our leading live services including mobile, we're set to deliver more great games and content to players this year."
Mass Effect Legendary Edition and It Takes Two (released late in the publisher's last fiscal year) were credited for the company's overperformance in full game sales, while Apex Legends pushed the live services business beyond EA's internal forecasts.
Apex Legends' season nine set a new record for peak daily players, and the game averaged more than 13 million weekly players for the quarter. Meanwhile in China, FIFA Online 4 set monthly, weekly, and peak daily active player records.
For the three months ended June 30, EA posted net revenues up 6% to $1.55 billion while bookings slipped 4% to $1.34 billion. (Like other publishers, EA is facing a difficult year-over-year comparison against the surge it experienced during the first full quarter of the pandemic.)
Net income for the quarter was down 44% to $204 million.
"We delivered a big beat this quarter, primarily driven by outperformance from our recent launches coupled with continued strong execution in our live services," EA COO and CFO Blake Jorgensen said.
"We're looking forward to the launches of our sports titles this quarter and Battlefield 2042 in time for the holidays... Our strategic position has never been stronger, with growth drivers in place for this year, next year, and beyond."
The company also raised its full-year outlook, pushing the expected net revenue for the current year up from $6.8 billion to $6.85 billion, with net bookings rising from $7.3 billion to $7.4 billion.
The net income target for the year was raised from $390 million to $456 million.
As for the current quarter, EA is forecasting net revenues will be up 54% to $1.78 billion and net bookings will jump 90% to $1.73 billion. Net income is expected to be down 43% to $105 million.
That's on an easier comparison than usual, as last year's second quarter numbers suffered from a later release than usual for Madden and a FIFA launch in the third quarter instead of the second.
FIFA is back in EA's second quarter lineup this year and Madden 22's release is a week earlier in the quarter than Madden 21's.