EA adds its support to Eurogamer Expo
Medal of Honor: Warfighter, Sim City, Dead Space 3 will all be playable at consumer show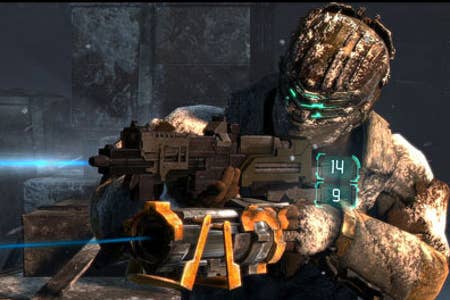 EA will make FIFA 13, Need for Speed: Most Wanted, Medal of Honor: Warfighter, Sim City, Dead Space 3 and Crysis 3 playable at this year's Eurogamer Expo.
"There really is something for everyone in this year's EA line-up at the Eurogamer Expo," said Eurogamer events director David Lilley.
"Whether you're a football or horror fan, you're into shooters or you fancy a bit of city-planning, you should be covered. We're thrilled to have so much variety on the show floor."
The 50,000 expected attendees will also be able to get their hands on titles from Ubisoft, Konami and Capcom and many more. They can also check out this year's developer sessions, which this year will feature a talk from Hideo Kojima.
Tickets for Eurogamer Expo 2012 are now available at www.eurogamerexpo.com
The show takes place September 27 - 30 at Earls Court in London, where GamesIndustry International will also be hosting the the GamesIndustry Fair and Games Invest.