Dropzone and IK developer Archer Maclean dies aged 60
Industry veterans and retro community pay tribute to influential developer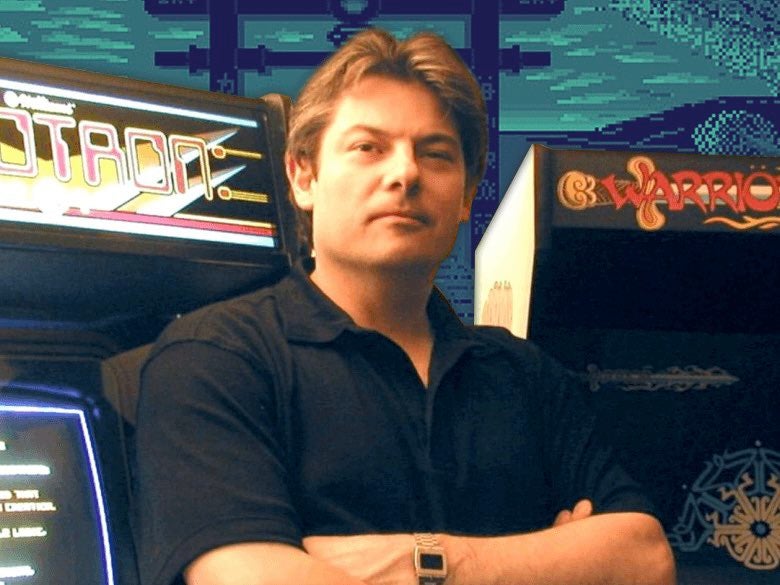 Archer Maclean has died.
The developer passed away last month at the age of 60, with the news spreading via social media over the end of year break.
Maclean was best known for the various titles he developed during the 1980s, including his debut game Dropzone and sports outing International Karate (including its expanded edition, International Karate+).
He also devised PSP launch title Archer Maclean's Mercury, as well as various snooker and pool titles. His final title was 2009's Wii racer Wheelspin.
While Maclean left development, he was active in the retro gaming community and even wrote regular articles for UK magazine Retro Gamer.
"Terribly sad news about the recent passing of Archer Maclean," the Retro Gamer team posted via Twitter. "He made some truly sensational games, from IK+ to Archer Maclean's Pool, and used to write wonderful columns for the magazine.
"Our thoughts go out to all his friends and family."
Speaking to GamesIndustry.biz, the magazine's editor Darran Jones said: "I loved playing Archer's games growing up, with Dropzone and IK+ being particular favourites, so it was a real honour to have him write for Retro Gamer on a regular basis when the magazine relaunched.
"He was considered by many to be a coding genius and that skill could be seen in the arcade-like slickness of his many games. Archer was fascinating to talk to and his columns were always interesting and filled with engaging anecdotes that highlighted his obvious love of videogames."
Other developers, industry veterans, and peers have also paid tribute to Maclean.
"So sad to hear Archer has gone," wrote David Darling, founder of Kwalee and co-founder of Codemasters. "Spent time with him in the '80s and '90s. His attention to detail, intellect and creativity were incredible. Very talented man who love his cars! Took me in his RS200 once and Ferrari 288 GTO, talented driver to boot!"
Long-serving games journalist, now analyst, Julian 'Jaz' Rignall added: "Shocked and saddened to hear that legendary C64 programmer Archer Maclean passed away yesterday. He produced some of the machine's greatest games, including International Karate and my all-time favorite shooter on the system, Dropzone. My heart goes out to his family."
OPM founder Kim Parker Adcock said the world has "lost a truly exception human," adding: "Archer Maclean was my friend, a very dear friend with whom I have a million hilarious memories, he was the funnest (sic) mate in the world!
"He leaves a son, Zac, whom I never met but have a lot of photos that Arch sent over the years... Rest in eternal peace, I'm utterly heart broken."
Indie developer and industry veteran Shahid Ahmad wrote: "So many of our greats have fallen. It's so very sad. My condolences to his friends and family. Archer had a gift. Everything he touched was as close to perfect as our nascent form would allow. And he was a gentleman. We will miss him. We must remember him."
Sign up for the GI Daily here to get the biggest news straight to your inbox