Doug Bowser: No Switch Pro this year, Lite won't kill 3DS
Meanwhile, original Switch is getting a minor upgrade with new components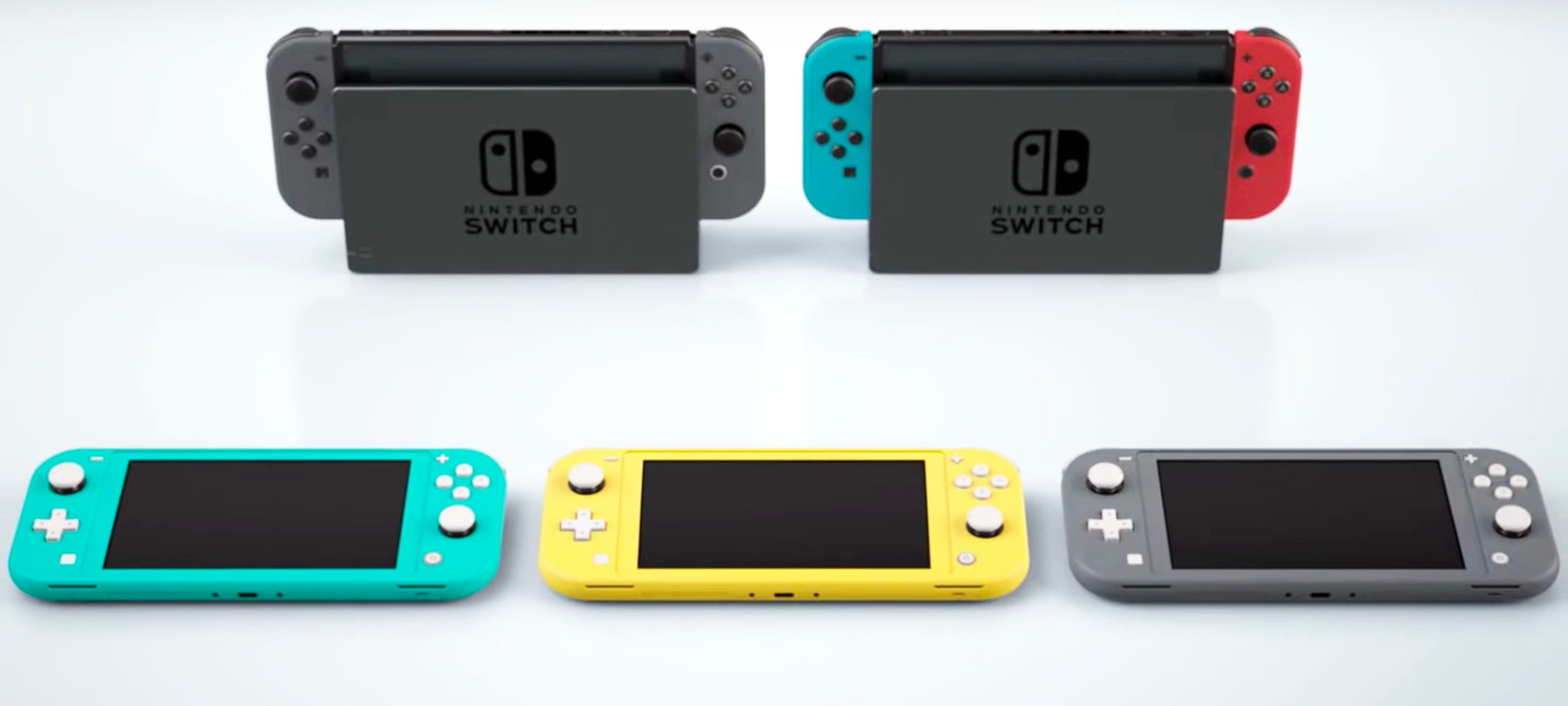 Nintendo has claimed there will be no more new Switch hardware releasing in 2019, following yesterday's unveiling of the Switch Lite.
The new handheld-only device is one of two models that were long-rumoured to be in production, as well as a more advanced model -- dubbed the 'Switch Pro' in many reports -- that would target hardcore gamers.
Both devices were expected to launch this year, starting with Lite in the summer. However, in an interview with CNET, Nintendo of America president Doug Bowser said the Lite will be the only new Nintendo Switch hardware this year.
With Switch Lite launching on September 20th, and likely to be Nintendo's big hardware push for Christmas, it's possible the Switch Pro has been pushed to 2020.
Elsewhere in the interview, Bowser said the Lite and flagship Switch will "complement each other and coexist in the market," and expects the Lite will help towards Nintendo's previously stated goal of selling multiple Switch units to each household.
"I could see this fitting into a household where there are multiple players... and one flagship Nintendo Switch."
Speaking to The Verge, Bowser also confirmed Nintendo has no plans to discontinue the 3DS now that it has a new handheld on the way.
"We'll continue to support our 3DS family of systems as long as there is demand," he said.
The Verge also reports a Federal Communications Commission filing shows the original Switch model is getting an upgrade.
Nintendo's filing for a Class II Permission Change shows that Switch is getting a replacement system-on-chip, i.e. the Nvidia Tegra processor at its heart, and a change of NAND Memory type, which handles flash strange.
Due to these two changes, the model will also get a new CPU board. There's no more detail on what these changes will achieve. Most likely, these are cheaper and more efficient components, perhaps matching the ones used int the new Switch Lite.