Double Fine reacquires Costume Quest and Stacking rights
"Following a daring and top-secret midnight raid on the Nordic Games headquarters in Vienna"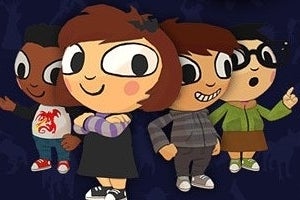 Double Fine Productions has won back the rights to publish Costume Quest and Stacking and is partnering with Nordic Games to bring them and Psychonauts to PC and Mac next year.
"I am pleased that we have regained full control over Costume Quest and Stacking, following a daring and top-secret midnight raid on the Nordic Games headquarters in Vienna," said Double Fine president and CEO Tim Schafer.
"Double Fine is dedicated to controlling its own IP, and we will continue working to bring all associated rights back in-house whenever possible," added the company's business development VP Justin Bailey, "no matter how many split-second security system hacks or painstaking tunnelling operations we have to execute."
Nordic Games had snapped up the rights to Costume Quest and Stacking during the THQ bankruptcy auctions earlier this year. No value was publicly placed on this new deal with Double Fine.
"We can't wait to partner with Double Fine for this upcoming retail launch of three of its most excellent games," said Lars Wingefors, owner and CEO of Nordic Games.
"However, I feel compelled to point out that we were happy to transfer distribution rights for Costume Quest and Stacking back to Double Fine in an entirely non-secretive and heist-free manner."
Psychonauts was first released in 2005 for Xbox, Windows and PlayStation 2, and has since been made available on Steam and other digital platforms. Costume Quest appeared on PlayStation 3 and Xbox 360 in October 2010, and other platforms followed. This Halloween it made a surprise appearance on iOS. The most recent release, Stacking, came out in 2011 on Xbox 360 and PlayStation 3, and a Windows version followed in May this year.