Dota 2 team pockets $5 million at The International
New champion took home more than the winner of Wimbledon as esports continues its meteoric rise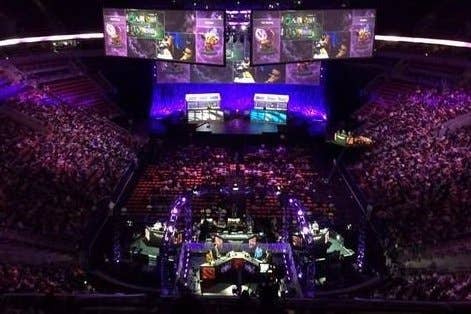 The final of the official Dota 2 world championship, The International, took place yesterday, with the victorious Chinese team, Newbee, winning $5 million.
Newbee was up against another team from China, ViCi Gaming, but it emerged a convincing winner in front of a packed house at Seattle's Key Arena. This is the first final in The International's four tournaments that has been contested by two Chinese teams.
But the big story this year is just how lucrative esports has become to its participants. To put the matter in perspective, the winner of the singles titles at Wimbledon this year received a little over $3 million; Newbee's members may not receive that much individually, but as a unit they took home $5 million, and ViCi Gaming received $1.5 million as the runner-up.
Valve used an inventive strategy to raise its initial $1.6 million prize pool, selling a virtual item called "The Compendium" directly to the Dota 2 community. It worked: the total prize pool eventually hit $10 million - more than triple that of the last tournament - and that may well increase if esports continues its present trajectory.
Viewership figures for the final still haven't been released, but with ESPN making The International 2014 its first live-streamed esports event it seems likely that last year's 1 million concurrent viewers will be eclipsed.