Discord Game Store refocuses on Nitro subscription, devs can now sell games directly
Studios can now set up their own store pages and news channels on their own verified servers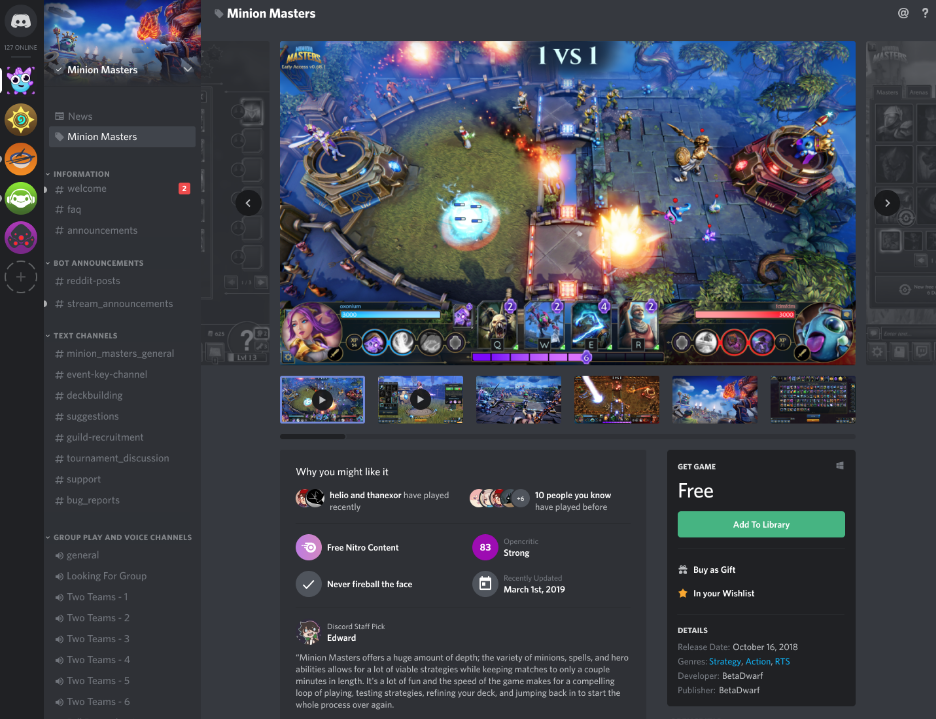 Discord seems to be downscaling its efforts to run its own digital games marketplace, instead shifting game sales to developers' own servers.
The chat platform is introducing a new version of its verified servers, which will allow studios to create a dedicated store channel within their own server where players can purchase their titles.
Discord will be replacing its own store tab with its Nitro subscription offering -- a library of games ranging from indie hits like Limbo and Super Meat Boy to higher-end back catalogue titles like BioShock and Metro 2033.
In a Medium post, Discord attributed the changes to feedback and learnings from the beta for its own game store, adding that developers "want more agency over their monetisation and less friction between their community and their commerce."
It's likely growing competition in the PC digital games space -- most notably from the Epic Games Store -- was also a factor.
In addition to the ability to create a store channel, developers will also have access to expanded analytics that show just where their revenue is coming from.
Studios using Discord to communicate with communities will also be able to set up news channels as a clear destination for new announcements.
As was previously announced, 90% of the revenue from games sold through verified servers will go to the developer, with Discord taking just 10% as its cut.
Developers will also be able to use their servers to sell early access versions of their game, as well as post-launch content and in-app purchases.