Did you know a new Need for Speed came out last week? | UK Boxed Charts
Need for Speed Unbound only makes No.17. The Callisto Protocol debuts at No.6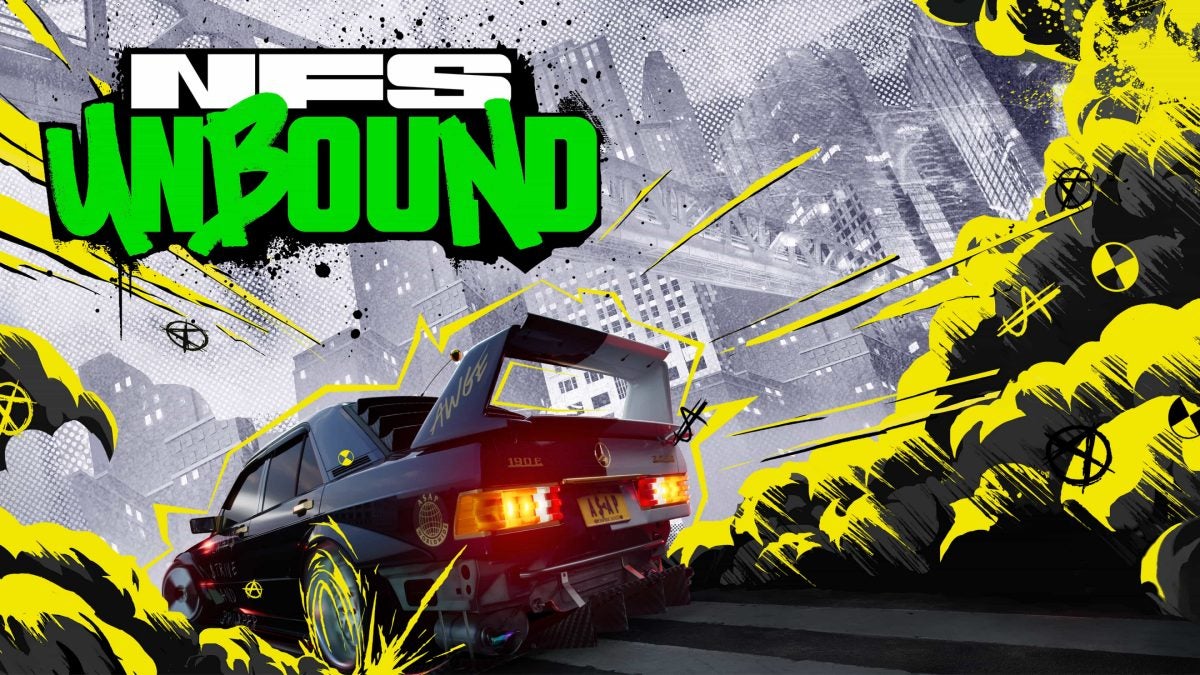 The final new releases of 2022 hit UK shelves this week to mixed results.
The best performing new release (in terms of UK boxed sales) is new IP The Callisto Protocol, published by Krafton and developed by Striking Distance. The game is the spirtual successor to Dead Space and reviews were a little mixed, but it seems to have had a decent launch.
The closest comparison this year would be Dying Light 2, which is a far more established brand, and The Callisto Protocol's sales were 17% lower than that. Yet its launch sales are much bigger than other mid-level releases this year, such as Saints Row and Gotham Knights. Overall, it seems like a solid first week.
The Callisto Protocol debuts at No.6 and PS5 accounted for 74% of the game's physical sales.
The next new release is Need for Speed Unbound, which reaches the finishing line at No.17. It's a poor launch for the franchise -- Need for Speed is the tenth biggest games IP in UK history -- and sales are down 64% compared with Need for Speed Heat (which was released in November 2019).
The game didn't receive much marketing, with minimal media coverage last week. 78% of boxed sales for the EA racing game came on PS5.
Finally, Marvel's Midnight Suns from 2K Games is at No.26. The game was released on consoles and PC, with PC the primary focus (the game is developed by PC strategy experts Firaxis). There wasn't a PC version released at physical retail, so it's worth waiting for the digital data before analysing its overall performance.
There were a lot of sales drops this week following Black Friday, although the week's data does include Cyber Monday. FIFA 23 remains No.1, despite a 47% sales drop, with Call of Duty: Modern Warfare 2 just behind after a slight 6% sales decline (Call of Duty wasn't discounted significantly over Black Friday or Cyber Monday).
God of War Ragnarok rises two places to No.3 with a 7% sales increase week-on-week. Mario Kart 8: Deluxe remains at No.4 despite a 20% sales drop. The Nintendo game received a 226% sales increase the week before due to a Switch hardware bundle that was promoted over Black Friday and Cyber Monday.
Pokémon Violet slips to No.5 after a 30% sales drop, and Pokémon Scalet also dropped 30% and falls to No.7.
Last week's new release, Just Dance 2023, tumbles from No.9 to No.14 after a 44% sales slip.
One game that has done well this week is Mario + Rabids: Kingdom Battle. The 2017 Ubisoft game has been rising in sales over multiple weeks due to various promotions, and this week it is at No.18. The game is actually higher in the charts this week than its successor, Mario + Rabbids: Sparks of Hope, which was only released in October.
Here is the GfK UK Boxed Top Ten for the week ending December 3:
| Last Week | This Week | Title |
| --- | --- | --- |
| 1 | 1 | FIFA 23 |
| 2 | 2 | Call of Duty: Modern Warfare 2 |
| 5 | 3 | God of War Ragnarok |
| 4 | 4 | Mario Kart 8: Deluxe |
| 4 | 5 | Pokémon Violet |
| New Entry | 6 | The Callisto Protocol |
| 6 | 7 | Pokémon Scarlet |
| 8 | 8 | Nintendo Switch Sports |
| 7 | 9 | Sonic Frontiers |
| 15 | 10 | Animal Crossing: New Horizons |
Sign up for the GI Daily here to get the biggest news straight to your inbox