Here are the biggest video game franchises in UK history
The Top 30 Boxed Games account for nearly £13bn in revenue, according to GfK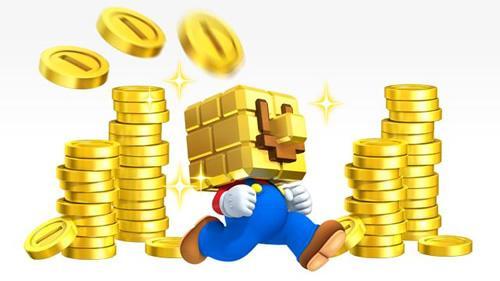 Charts specialist GfK has revealed the 30 highest earning video game franchises in UK history by boxed sales.
Based on data from 1995, the firm says that these 30 games generated over £12.7bn in revenue over the course of 27 years.
FIFA is unsurprisingly the No.1 UK brand, with its 50 games over nearly 30 years beating second-place Call of Duty, which has had 32 games over nearly 20 years.
Today, FIFA is an annualised franchise, but there have been years with numerous releases. GfK remembers 2006, which saw the release of FIFA 07, FIFA Street 2, FIFA World Cup Germany 2006 and FIFA Manager 07.
Meanwhile, Call of Duty's peak -- at least in physical terms -- was with 2010's Call of Duty: Black Ops and 2011's Call of Duty: Modern Warfare 3.
Third place is Nintendo's Mario franchise, which includes all of Mario's sub-brands. This data covers 109 games, with the biggest boxed sellers being Mario Kart Wii, Mario Kart 8 and New Super Mario Bros.
At No.4 is Rockstar's Grand Theft Auto series. The franchise has always been hugely popular, but GTA 5 has been the stand-out. Based on boxed sales alone, GTA 5 has accounted for 40% of GTA's overall franchise sales in the UK. If we were to add in digital sales, it's safe to say that split would be even higher.
11 of the games in the Top 30 are licensed titles, such as LEGO (the biggest licensed brand), Star Wars, Tom Clancy and Harry Potter. Combined with the best-selling sports brands, such as WWE, F1, PGA Tour and FIFA, the licensed games on this list have together generated £2.8 billion since 1995.
"This is a fascinating list and anyone who has been following the development of the video game industry as I have will no doubt show little surprise at the sheer value, size, and breadth of this market," says Dorian Bloch, GfK's senior client insight director for Gaming.
"What was once seen as a niche sector is now an unquestionably mainstream market generating billions in revenue annually. The characters in these games have become much-loved heroes, from Lara Croft to Luigi and Mario, to Sonic the Hedgehog. Terms used in the franchises have entered our vocabulary, and there are more than a few gamers who could navigate their way around the outskirts of San Francisco from their time at the wheel of a stolen car in GTA."
The UK Top 30 Selling Video Game Brands by Revenue
| No. | Name | Title Count | Series Start | Publisher |
| --- | --- | --- | --- | --- |
| 1 | FIFA | 50 | 1993 | EA |
| 2 | Call of Duty | 32 | 2003 | Activision Blizzard |
| 3 | Mario | 109 | 1987 | Nintendo |
| 4 | Grand Theft Auto | 21 | 1997 | Rockstar |
| 5 | LEGO | 77 | 1997 | Warner/LucasArts/TT Games/Eidos |
| 6 | Star Wars | 113 | 1983 | EA/LucasArts/Warner |
| 7 | The Sims | 106 | 2000 | EA |
| 8 | Pokémon | 93 | 1999 | Nintendo |
| 9 | Assassin's Creed | 27 | 2007 | Ubisoft |
| 10 | Need For Speed | 30 | 1994 | EA |
| 11 | Sonic | 55 | 1991 | Sega |
| 12 | WWE and WWF | 61 | 1987 | Take-Two/THQ/Acclaim |
| 13 | Marvel | 106 | 1982 | Sony/Warner/Square Enix |
| 14 | Wii Fit | 3 | 2008 | Nintendo |
| 15 | Tom Clancy | 72 | 1997 | Ubisoft |
| 16 | Guitar Hero/DJ Hero | 18 | 2006 | Activision Blizzard |
| 17 | Pro Evolution Soccer | 22 | 2001 | Konami |
| 18 | Skylanders | 6 | 2011 | Activision Blizzard |
| 19 | Battlefield | 30 | 2002 | EA |
| 20 | Tomb Raider | 31 | 1996 | Eidos/Square Enix |
| 21 | Halo | 15 | 2001 | Microsoft |
| 22 | DC | 43 | 1986 | Warner/EA/Square/Telltale |
| 23 | Formula One | 66 | 1992 | Codemasters/EA/Sony |
| 24 | Gran Turismo | 13 | 1998 | Sony |
| 25 | Forza | 13 | 2005 | Microsoft |
| 26 | Harry Potter | 13 | 2001 | EA/Warner |
| 27 | Crash Bandicoot | 22 | 1996 | Activision/Vivendi/Sony |
| 28 | The Olympic Games | 20 | 1992 | Sega/Nintendo/Eidos/Konami/T2 |
| 29 | Zelda | 35 | 1987 | Nintendo |
| 30 | PGA Tour Golf | 46 | 1990 | EA/Take-Two |