Devil May Cry 5 shipped 2m units in two weeks
Capcom's hot streak continues with another commercial success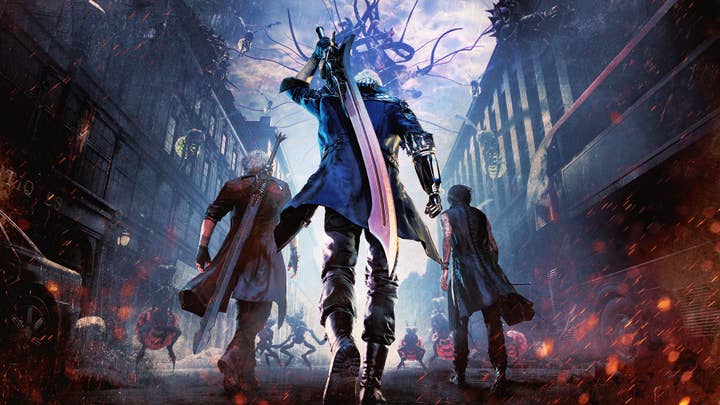 Devil May Cry 5 has shipped two million units worldwide since it launched earlier this month.
Capcom's action franchise started in 2001, but the Japanese has framed Devil May Cry 5 as the first "mainline" game in the series for ten years.
This leaves out DmC: Devil May Cry, which was developed by the UK studio Ninja Theory and released in January 2013. Capcom estimated that DmC would ship two million units by the end of the fiscal year in March, but it revised that forecast to 1.2 million units.
However, Devil May Cry 5 has reached two million shipments, and it has done so since it launched on March 8. The critics also gave the game a warm reception, leaving it with an aggregate score of 87 on Metacritic at the time of writing.
Devil May Cry 5 is the latest in a string of commercial hits for Capcom, with Resident Evil 7, the remake of Resident Evil 2, and Monster Hunter: World all finding success.
The results of that hot streak could be seen in the company's last financial report, which showed record profits for the nine-month period that ended on December 31, 2018.