Devil Inside writer joins Visceral's Star Wars project
Update: Todd Stashwick's role in new Uncharted game "recast"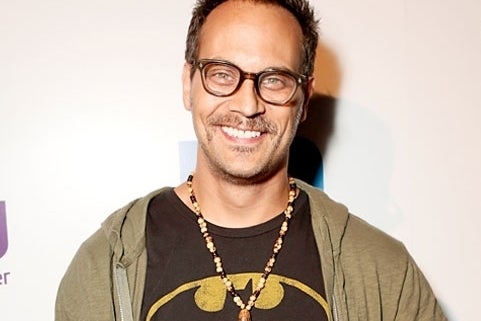 Update
Following the announcement that he would be working with former Naughty Dog creative director Amy Hennig on a new Star Wars project, Todd Stashwick has reported that he lost his role as a villain in the next Uncharted game.
"They chose to recast my role," Stashwick told IGN.
While there are many reasons Naughty Dog could have chosen to replace Stashwick the move is surprising (he'd been involved with the game for months and was even the voice of the teaser trailer) and will only fuel the rumours that Hennig's departure from the company was not entirely amicable.
Original story
Last week it was announced that former Naughty Dog creative director Amy Hennig had joined EA's Visceral Games to work on the studio's unannounced Star Wars project, and this week she's revealed she'll be working with writer and actor Todd Stashwick.
Stashwick also took to the social network to share his excitement about the appointment.
Stashwick has had a varied creative career so far. As a writer he co-created online web comic Devil Inside and is currently working on a space adventure pilot for the Syfy channel. As an actor he's appeared in Justified, Curb Your Enthusiasm and Buffy The Vampire Slayer, to name just a handful of his roles. He's also done voice acting work, and just happens to have the next chapter of Naughty Dog's Uncharted series on his CV.
Hennig left Naughty Dog in March with unconfirmed industry whispers suggesting she had been forced out by Neil Druckmann and Bruce Straley, the creative director and game director of The Last of Us. Co-presidents Evan Wells and Christophe Balestra later strongly denied these reports.