Dead Space 4 cancelled as series sales decline - report
UPDATE: EA denies rumours of Dead Space's demise, remains tight-lipped on sales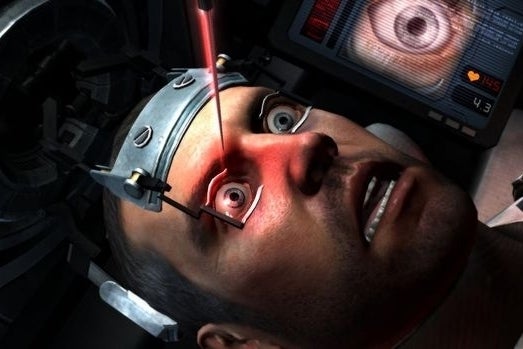 UPDATE: EA has denied that work on a fourth Dead Space game has been shelved, telling Joystiq that the rumour is "patently false". However, EA would not comment on whether Dead Space 3 has met the company's sales expectations.
"While we have not announced sales for Dead Space 3, we are proud of the game and the franchise remains an important IP to EA," a spokesman for the publisher said.
ORIGINAL STORY: Development on a fourth Dead Space game has been put on hold after Dead Space 3 failed to meet EA's sales expectations.
According to a report on Videogamer, which cites an anonymous source familiar with the project, Dead Space 4 was in pre-production at Visceral Games, supplemented by a smaller team at Visceral Montreal.
Dead Space 3's open ending certainly pointed to another sequel, but the game has failed to make the sort of impact that EA Games boss Frank Gibeau had expected. In June last year, Gibeau told CVG that around 5 million sales were necessary to justify further investment in the IP.
"Anything less than that and it becomes quite difficult financially given how expensive it is to make games and market them," he said at the time. "We feel good about that growth but we have to be very paranoid about making sure we don't change the experience so much that we lose the fanbase."
Dead Space 3 started strongly in the UK, taking the number one spot from FIFA 13 in its first week on sale. However, since then the release of AAA games like Crysis 3 and Aliens: Colonial Marines has sent it tumbling down the charts. Last week, it charted in 8th place, behind games that launched in 2012 like Far Cry 3 and Need For Speed: Most Wanted.
According to Videogamer, the decision to cancel development of Dead Space 4 was taken last month, around the same time that Visceral Montreal and several other EA studios were hit with layoffs.
So far, EA has declined to comment on the situation.