DeNA drops 31% revenue, 59% operating profit
But quarter still sees sales of 35.8 billion Yen for group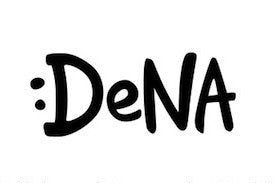 The latest quarterly financial report from the DeNA Group has seen revenues drop by 31 per cent from the year previous, resulting in a massive 59 per cent dip in operating profits.
The group booked 35.8 billion Yen in sales for the three months ending June 30, 2014, compared to 52.1 billion Yen for the same quarter in 2013. Operating profits shrank from just under 17 billion Yen to just below 6 billion.
Changes in international economies and the relative rates of currency exchange played their part in the business' international fortunes, but DeNA also lays the blame on the domestic market, whilst simultaneously citing Japan as the model for increased smartphone usage, a phenomena which it says should provide for a successful 2015.
"During the period under review, revenue of the Japan game business decreased year-on-year due to the decline in usage," a report on the figures reads. "On the cost front, owing to a decrease in variable costs such as costs related to settlement of in-game fees and control over sales promotion and advertising expenses, both cost of sales and selling, general and administrative expenses decreased year-on-year.
"During the three months ended June 30, 2014, a moderate recovery trend continued in the Japanese economy while the backlash to last-minute demand associated with the consumption tax hike abated. A downswing in overseas economies continues to pose a risk of downward pressure on the domestic economy.
"The number of smartphone subscriptions in Japan is projected to grow from 57.34 million at the end of March 2014 to 103.00 million by the end of March 2019, reflecting the continuing market proliferation of smartphones (according to research by MM Research Institute, Ltd.). Global proliferation of smartphones continues. Under these conditions, the DeNA Group has positioned the fiscal year ending March 31, 2015 as the fiscal year for building its business base to continuously improve corporate value as a global Internet player. The Group's efforts will be guided by the policy of proactively making the necessary investments with a view to strengthening existing businesses and creating growing businesses, while conducting thorough cost management."
Games, listed by DeNA under Social Media, remains the company's most profitable sector, and will be the focus for future development.
"For the Japan game business, the Group will strive to reactivate utilization through the introduction of new titles for the application market. In the international game business, the Group will pursue a strategy of expanding use by providing titles in a wide range of genres aimed at Europe and the U.S. As for China, where future market expansion is expected, the Group will work on developing and providing titles that utilize leading IP. The Group will also focus efforts on strengthening the user base for IP-generating platforms (Manga Box, Showroom, etc.) where synergy effects with the game business are expected."