DeNA sees Q2 revenue of $627 million
Record numbers and 45 per cent growth year-on year for Japanese giant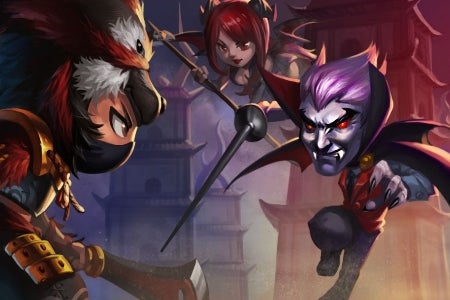 DeNA has reported impressive growth for Q2, with revenue of $627 million, a rise of 45 per cent on the same period last year.
Operating profit was also up by 38 per cent, to $254 million for the period ending September 30.
"In our second quarter we continued to see steady growth internationally, as well as in Japan," said CEO Isao Moriyasu.
"In order to build the world's top social games platform, we must stay focused on expanding our audience and delighting our customers with exciting games that will keep them engaged."
DeNA operates the Mobage mobile platform, and reported that $30 million Moba-coins were consumed in non-Japanese territories. The virtual currency generated $700 million for Mobage in Japan.
It added that Mobage West, which focuses on Europe and North America, boasted average revenue of more than $1 per daily active user on selected titles, including Blood Brothers and Ninja Royale.
Last week Barry Dorf, senior director of Third Party at DeNA's U.S. subsidiary ngmoco spoke to GamesIndustry International about "coming out of hibernation," as the company focused on expanding the scope of its operations.