Decker swaps EA for CCP
Takes senior vice president of product development role at EVE developer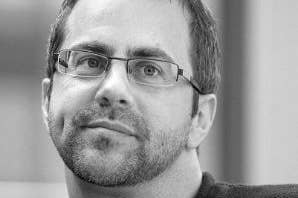 CCP has a new vice president of product development in Sean Decker, formerly the vice president of Electronic Arts' Play4Free division.
"I'm looking forward to helping CCP continue its tremendous growth," he said.
"I've admired the company's commitment to its games and players from afar for years, and now I'll be able to be a part of that effort from the inside. I can't wait to get started."
Decker joined EA in 2001 as a senior producer at Maxis and became general manager of the DICE studio in 2007. He joined the Play4Free division in 2010 where he used the MTX model to create new free-to-play titles. CCP itself has recently found success with its free-to-play shooter Dust 514, a game available exclusively on the PlayStation 3 that ties in with its online space trading title EVE Online.
In his new role Decker will be based in Atlanta and report to CEO Hilmar Veigar Pétursson.
"Sean's extensive experience in the games industry will be extremely valuable for us as we enter the second decade of the EVE Universe," added Pétursson.
"The next few years will be the most important in the company's history, as we build on the launch of DUST 514, expand EVE Online, continue development of World of Darkness, and kick start our efforts in mobile gaming."
Last week Pétursson spoke to GamesIndustry International about CCP as a whole.
"There's a lot of focus on learning when you have a bigger company, to make sure the entire system is learning," he said.
"The biggest shift was realizing that. A big company can become very dumb, very quickly. The larger the group of people becomes, the more you lose efficiency, fluidity, creativity, and innovation, unless you structure it very well."