Death Stranding: Critical Consensus
A haunting experience that succeeds in spite of its own clumsy excess, Death Stranding arrives to frequently mitigated praise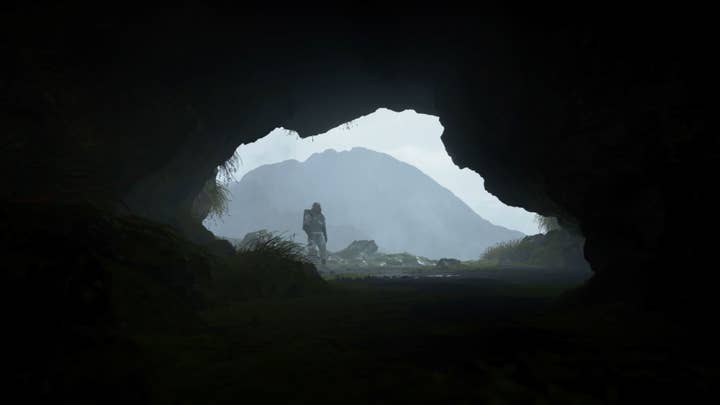 Since it was first announced at E3 2018, Death Stranding has been an alluring and enigmatic prospect.
The latest game from auteur director Hideo Kojima, Death Stranding is his first project since an acrimonious split with Konami in 2015, and bears many of the hallmarks of his previous work on the Metal Gear Solid series. It's vast and baffling, ambitious and convoluted. It's Kojima unchained.
The main looming question around Death Stranding has been: "What the hell is Death Stranding?" Things aren't much clearer post-release, as impenetrable lore and a tangled plot remain baffling, but it's apparently completely unlike its peers in the AAA space.
As Kirk McKeand writes in his three-star out of five review for VG24/7, Death Stranding is about the spaces in-between. Death Stranding is a journey; the game takes place between destinations as Sam Bridges (played by Norman Reedus) connects the cities of a post-apocalyptic America via some vague futuristic internet technology.
"It is grandiose and goofy, liberating and frustrating, thrilling and audaciously dull"

Oli Welsh, Eurogamer
It's also about the space between life and death following the titular Death Stranding (a cataclysmic event which causes lost souls to roam the earth). But, in true Kojima fashion, there are layers of excess, such as the plot thread which sees Bridges embark on a mission to rescue the President's daughter... who has been kidnapped by terrorists...
Among the critics, one overbearing theme leaps out: Kojima's indulgence. Death Stranding is a long game (anywhere between 50 and 70 hours), weighed down by its impenetrable lore, as Kojima uses it to soapbox his "stoned-undergrad-grade existential waffle," as Eurogamer's Oli Welsh puts it.
In his generally favourable review, Welsh describes Death Stranding as a "messy, indulgent vanity project -- but also a true original." He even compares it to The Legend of Zelda: Breath of the Wild, in the way it "reframes your relationship with an open-word landscape."
"It is grandiose and goofy, liberating and frustrating, thrilling and audaciously dull," writes Welsh. "It boldly strikes out for new territory even as it gets bogged in the mire of convention. Its preoccupations are nakedly displayed while its plot is borderline incoherent. It's hilariously indulgent of its creator."
"Hideo Kojima's liberation from the MGS series can feel like X-Men's Cyclops removing his visor and having a good old look around -- it's a little much"

Dan Dawkins, The Guardian
While Death Stranding has been received positively overall, almost triumphantly at times, it's in spite of its flaws and eccentricities. Overall, critics laud Death Stranding as unique, and starkly beautiful but frustrating and maddening in equal measures, mired by its own navel-gazing.
"Seldom has a game worked so hard to explain itself only to fail," continues Welsh. "The actors spend most of their time valiantly wading through a tar pit of exposition that somehow does little to advance your understanding or flesh out their strikingly designed characters. (In fact, this game is so obsessed with exposition that it continues through, and then past, the end credits. The entire hours-long final act of the game is so overblown, it's a scarcely believable display of hubris.)"
Dan Dawkins' four-star out of five review for The Guardian also layers on the praise, while mitigating at almost every turn, describing the game as "gruelling, occasionally magical."
"Hideo Kojima's liberation from the MGS series can feel like X-Men's Cyclops removing his visor and having a good old look around -- it's a little much," writes Dawkins. "Think 2001, The Road, The Leftovers, Silent Hill, and Planet Earth reinterpreted as three days of UPS contract work. Death Stranding pulverises the player with its overwhelming scale, seemingly unending objectives and fastidious resource management. Yet, despite everything, the game somehow pulls you through, creating a cycle of punishment and reward in a technically brilliant blockbuster experience quite unlike anything that has come before."
Much like the game itself, critical consensus of Death Stranding is ephemeral and murky. On Metacritic, it currently sits at 84, with over a dozen scores of 90 or higher, many even offering a perfect rating. But most of the more well-established sites have taken a more nuanced approach, recognising brilliance alongside excess and clumsiness.
"[Death Stranding] might be Kojima's boldest and most interesting game to date. It may also be his most tedious"

Kat Bailey, USGamer
In her 3.5 stars out of five review for USGamer, Kat Bailey writes that it "might be Kojima's boldest and most interesting game to date. It may also be his most tedious."
The premise of traversing the wilderness and delivering supplies to disconnected outposts frequently elicits references to post-apocalyptic Deliveroo riders, and while the act of traversal is the meat of the game, was found to grow thin.
Even so, Bailey takes time to appreciate the game's focus on non-violent gameplay.
"I'm glad that Death Stranding continues Metal Gear Solid's tradition of deemphasizing killing -- a rarity among big-budget games," she writes. "It encourages more creative solutions, and a feeling of helplessness tends to lead to heightened emotions. When Death Stranding does fall back into more familiar action sequences -- as it does from time to time -- it's at its worst."
In his slightly more scathing review, McKeand drags Death Stranding for its unwieldy approach to storytelling, lazy metaphors, and the tedium of trudging across an endless landscape.
"For the most part, the story is overly complex nonsense," he writes. "It's a game of telling, not showing, where characters will stand and talk at you for full 30-minute stretches. In the opening three hours, you're in control for a mere 30 minutes."
Still, even the more savage critics tended to recognise flashes of brilliance, no matter how brief. For those critics that rate Death Stranding highly, it's generally a mixed bag of conflicting emotions that somehow manage to come out positive.
As The Verge's Andrew Webster writes in his measured review, Death Stranding is a "long, bizarre journey that's both breathtaking and boring."
"To fully embrace Death Stranding, you have to let go of that desire to know everything," he writes. "Much like watching Lost or playing pretty much any JRPG, the overall narrative is just a means to an end. It's a setup for creating dramatic, emotional moments. It's not always easy to get to those moments, and you'll have to suspend your disbelief quite often to fully enjoy them, but for a certain kind of player, that long, exhausting journey will be worth the effort."