Death Stranding, Control and next-gen teases among industry's 2019 highlights
We asked publishers, platform holders, developers and more for their favourite moments and games of the year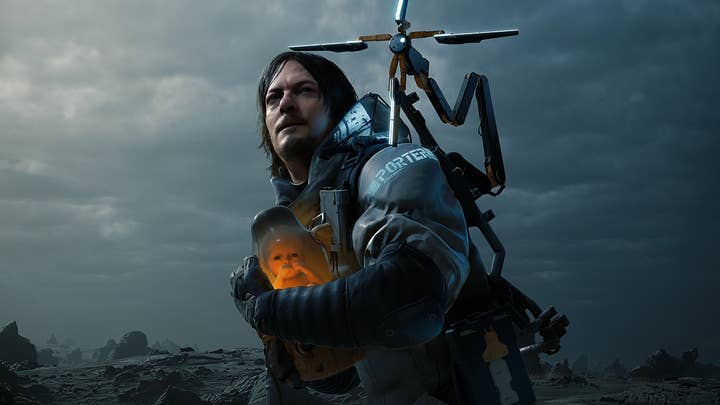 You've read our picks for people of the year, heard us discuss our favourite games (and read the accompanying articles we've been running all week), and browsed our many highlights of the past 12 months -- but what did the industry think of 2019?
To round off the year, we reached out to platform holders, publishers, developers and more to find out their favourite moments and games, as well as some of the work they are proudest of.
Read on to find out what the industry most enjoyed about 2019: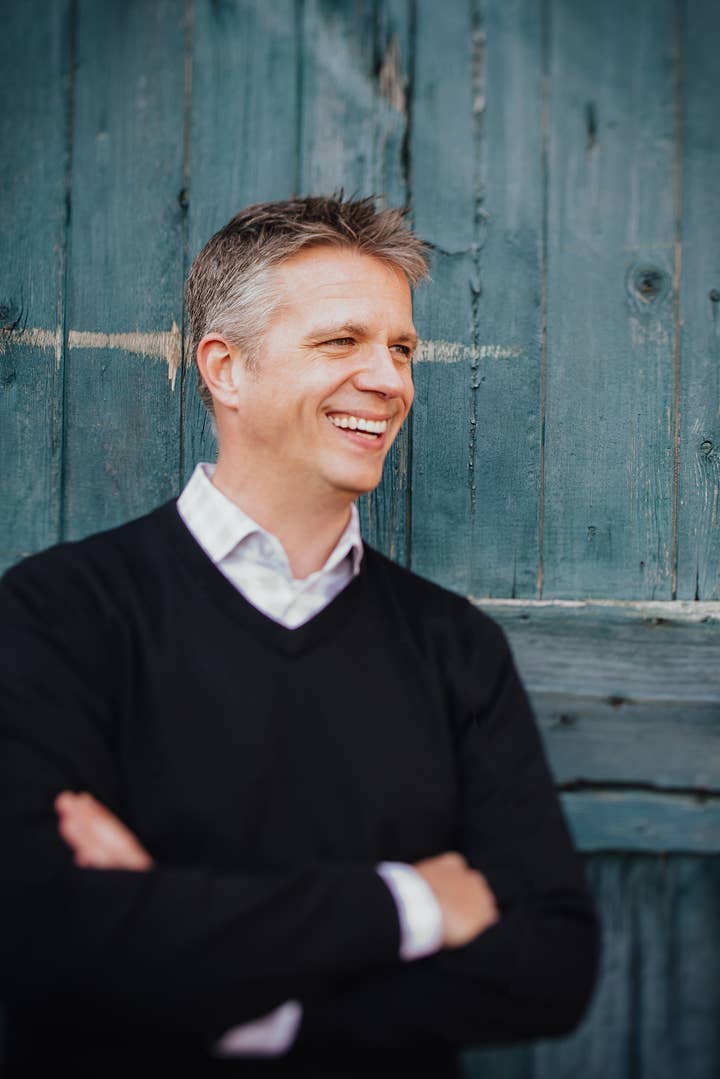 Matt Booty, Head of Xbox Game Studios
2019 was a big year for Xbox. A bright spot for me personally was getting together with all 15 of our studio heads in New York City this past October. It was an inspiring moment for me to be with such an amazing collection of talent, including Helen Chiang who leads Minecraft, Bonnie Ross who leads Halo and our new leaders such as Tim Schafer from Double Fine and Feargus Urquhart from Obsidian -- to name a few. I think we had over 300 years of collective experience making games assembled. Their vision, creativity and industry experience gives me confidence in the future of Xbox Game Studios.
As far as my GOTY, I will go with Gears 5. It represents a dedication to craft and polish that comes through in every moment of the game. The Coalition brought innovation to a well-established franchise, and I think the impact of the creative people in the studio can be seen, felt and heard in the game. I also have a shoutout to Star Trek Fleet Command on mobile. I thought it offered a view into the future, where mobile games start to look and play even more like PC and console games.
John Romero, Romero Games
The highlight of 2019 for me would be shipping Sigil, my unofficial fifth episode for the original Doom. It was announced on Doom's 25th birthday on December 10, 2018 with a couple fan boxes available for pre-order during a two-week window before Christmas. The response to Sigil's release has been amazing, and Bethesda's announcement on Doom's 26th birthday that Sigil is being included in the new Doom 1 and 2 console ports has been spectacular.
My game of the year is Luigi's Mansion 3, because I am nuts about those games. The E3 haunted mansion was so well done, and the game itself has so many great mechanics in it.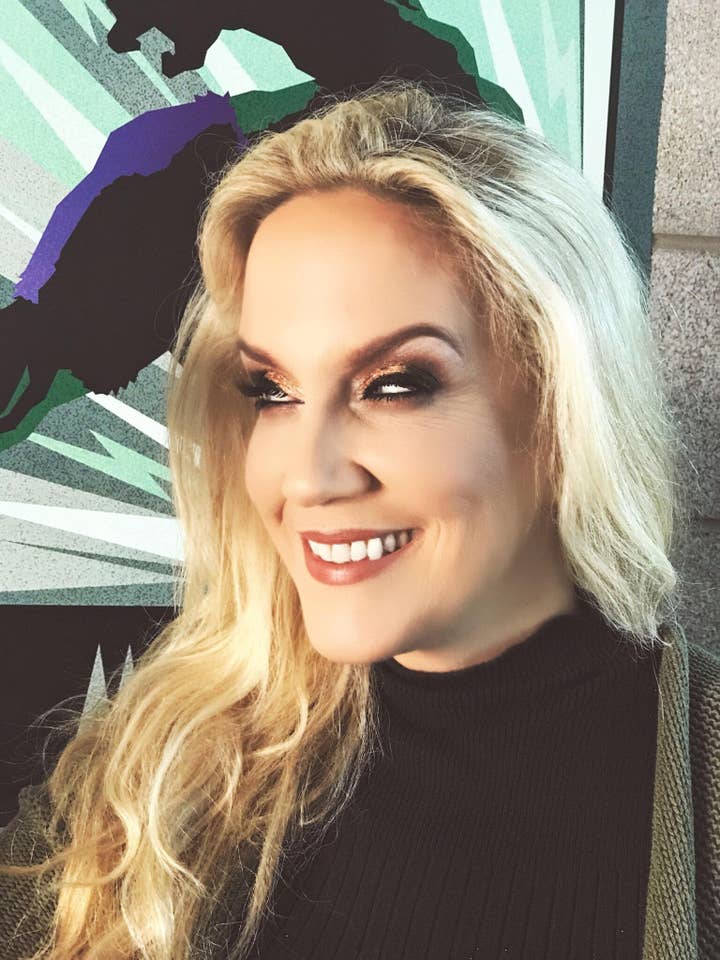 Brenda Romero, Romero Games
The highlight for me was absolutely announcing Empire of Sin and seeing the overwhelming reception to it at E3, Gamescom and PDXCon. We were all gathered into a conference room here in Galway, just waiting for Nintendo to announce it as part of their Switch trailer. We had all kinds of goodies, but I don't think anyone ate a single thing. We were nervous and excited. When Empire of Sin was finally announced, we all cheered and immediately jumped online to find out what people were saying. And what a response it was. We have all worked so incredibly hard on Empire of Sin, and there's really nothing that could compare to that response. We're looking forward to releasing Empire of Sin in 2020.
Game of the year? Tough one. I usually play through everything in the last half of December and the first half of January. So far, it's Disco Elysium for me.
Rami Ismail, Vlambeer
2019 was an interesting year for the games industry, as it was both a harbinger for a 'new normal' and a deep breath before the storm. We've seen the emergence of subscription services and streaming, the launch and proliferation of the Epic Games Store, and the announcement of two new console platforms. We've seen the discussion shift from being about Valve, Apple, Microsoft, and PlayStation to being about Valve, Apple, Microsoft, PlayStation, Nintendo, Epic, Google, and Amazon.
"I, for one, am a little worried about our new Spotify overlords -- but I'm an avid Spotify user, so it seems rather unlikely that there's too much we can do to stop it"

Rami Ismail, Vlambeer
The game for game developers is going to be way less about selling games, and more about getting a good deal with a relevant subscription providers, or signing with a publisher that has a good deal with those platforms already. Either way, subscriptions will be the key to the future of gaming -- for better or for worse. I, for one, am a little worried about our new Spotify overlords -- but I'm an avid Spotify user, so it seems rather unlikely that there's too much we can do to stop it. It sure is convenient to pay one small fee to access any game you'd want. If anything, 2019 makes me excited for 2020, when developers figure out the risks and opportunities of these new models.
My game of the year was Control. I'm a huge Remedy fan, but Control was everything good about Remedy poured into a game about alternate realities that feels like the game itself was pulled from an alternate timeline of game development. It's unique, it's confident, it's relentless -- Control would've been a standout title in a year of great games, but in a year of mostly good games, it feels like something else entirely.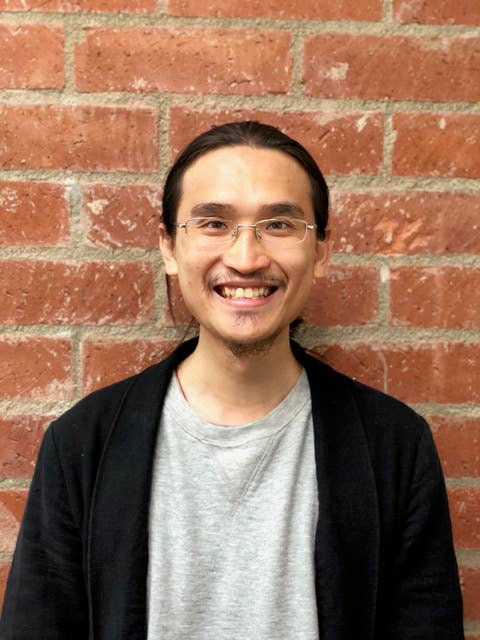 Atlas Chen, Thatgamecompany
Industry-wise, a highlight of 2019 is when our game Sky: Children of the Light was honoured by Apple as iPhone Game of the Year. As a designer buried in the weeds, all I could see are how many things in the game still need improvement, this is really a kind reminder that how much our mission to bring positive changes are supported by the industry and the world.
For me personally, the highlight is volunteering during Thanksgiving. I joined my friends who organized an event to bring little kids with their parents to visit the elders at two nursing homes, performing songs and music and bring gifts for them. I saw the most genuine smiles from both the kids and the elders and it sparked something in my heart.
I would nominate Death Stranding as my game of the year. It's a remarkable effort to do something so different and unconventional in this production scale and quality level. Also, the theme of connection is really what the modern society needs. Though the internet has seemingly connected us more than ever before, we are stranded at islands of echo chambers created by modern media and social network. Re-establishing genuine connection with others who have different voices from ours, is really an important topic for our society today.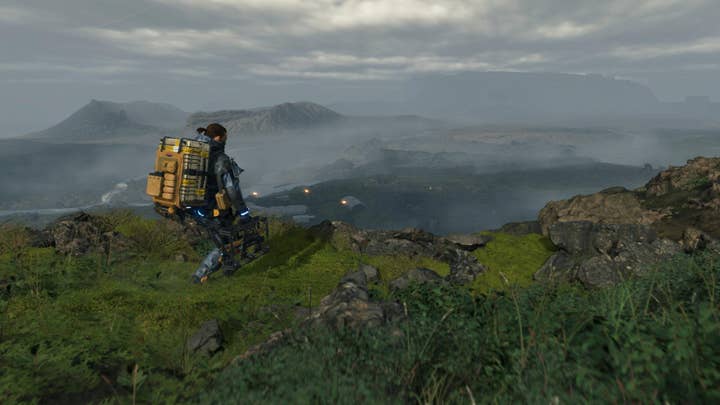 Debbie Bestwick, Team 17
With 2019 being the last year of our twenties, we've expanded and grown a lot! We've welcomed multiple new Teamsters with a wealth of expertise in all areas of the business and we've moved to a shiny new development studio to house our growing team too, so we're a six microwave family now. Some people may be apprehensive to turn 30, but we're ready. Bring on 2020.
Game of the Year? Hell Let Loose, because it's an incredibly authentic, 100-player gaming experience that really added to our varied portfolio.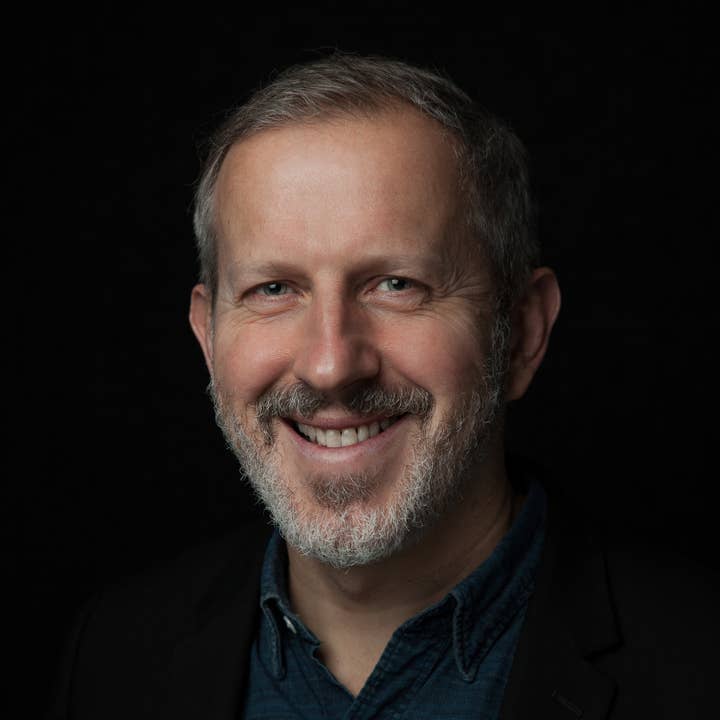 Oskar Guilbert, Dontnod Entertainment
I'm proud of what our teams achieved in a 2019, it's another great year for the studio. The most important highlights of 2019 for us are the release of the complete season of Life Is Strange 2. I'm so happy with how the industry and the players received the game. It's a powerful and sincere narrative experience that tackles real-life issues and video games is a great medium to talk about those issues. It is a tale that can be as brutal as it can be heartwarming. I believe the team has done an amazing job to make the game stand out as something unique, truthful and engaging. Lot of players share their experience with us through heartfelt letters, and that's a real boost for the team and really gratifying for me personally.
And of course, our other highlight of the year is the announcement of Tell Me Why, our new narrative adventure, published by Xbox Studios. In Tell Me Why, there is a variety of strong topics explored, all of which are true and relevant to the story and the world we want to unravel, with a strong commitment to authenticity and inclusivity.
Another highlight for me is also how great it is to see that narrative-driven content creators, like us, with innovative gameplay experiences have even more opportunities coming with emergent cloud and streaming technologies (xCloud, PlayStation Now, Stadia, etc). With the rise of so many new ways to play (and pay for games), it's going to be very interesting to see the industry's future.
From a player's perspective, I'm sorry but Life is Strange 2 is my personal game of the year, and one I really enjoyed playing this year.
"The current consoles are really starting to creak, and the idea of getting a new PlayStation and a new Xbox soon is just so exciting, especially with all this chat about zero loading times"

Mike Rose, No More Robots
Dan Gray, Ustwo Games
Highlight of 2019 for me was definitely Apple Arcade launch for a whole bunch of reasons. Firstly, it was so refreshing to just browse through a massive list of games I knew were going to not only be of great quality, but also that I'd be able to play them without any further monetisation. Just pure unadulterated joy having so many games I'd consider playing all in one place. Not to mention it was the biggest Arabic game platform launch in history.
On a more personal note, releasing Assemble with Care was a huge milestone for us at the studio. Knowing we had this huge albatross of Monument Valley above us we were under immense pressure to make something new and beautiful that lived up to our standards. I sit here now three months removed and am just immensely proud of what we released. It was hard, but we've broken that second album dilemma and I'm super excited to see where we go next.
In terms of game of the year, it's really hard for something to sink its teeth into me for a number of hours, I sincerely wished I played more games in a year but time-wise it's always difficult. So if Fire Emblem: Three Houses somehow convinces me to spend over a hundred hours in it, it must have done something right. Strategy games are my jam and throwing in some Persona day management elements really kicked it up a notch. One day I will cosplay as my one true love, Claude.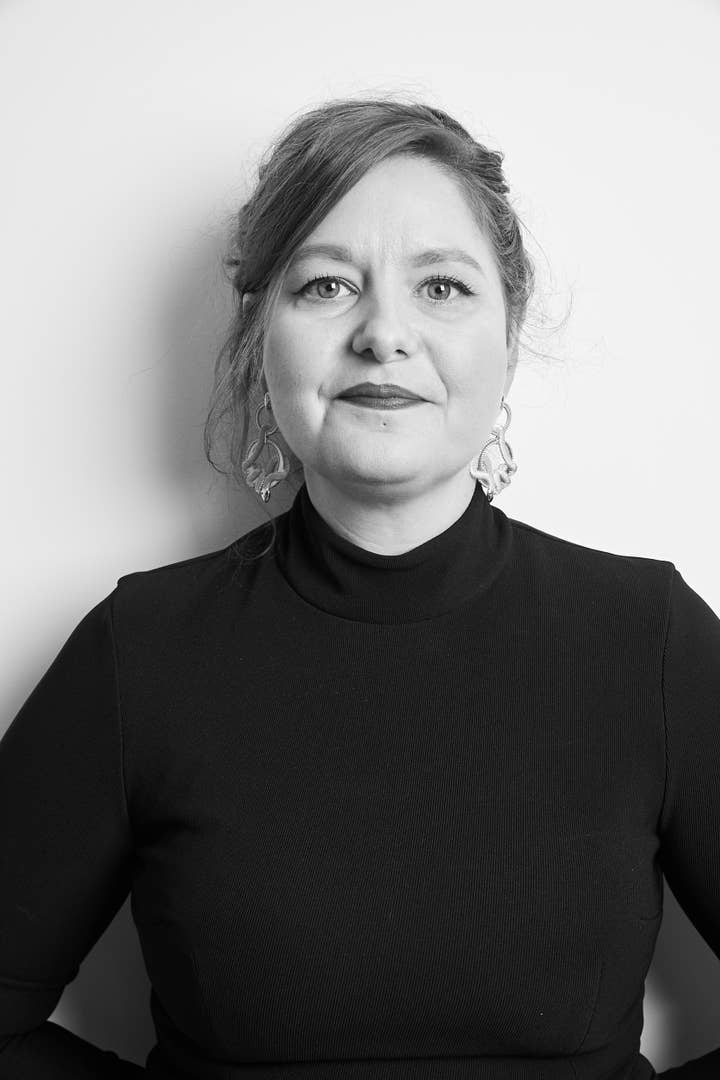 Siobhan Reddy, Media Molecule
I really enjoyed seeing the wonderful response to new types of games this year. More specifically I loved seeing the Chorus game kickstarter go so phenomenally well -- I cannot wait for their take on musical gaming.
I loved that Death Stranding was considered so weird and so many people enjoyed it. I loved how Control really leaned into surreal horror, their environmental design was the definition of organic eerie beautiful. Concrete Genie told a story all about coping with bullying, and it's been fab seeing Wattam get such a great response this week.
There are many more examples, but I really love that people are taking these creative risks, and expanding the medium and in doing so they are finding new audiences, challenging existing ones and inspiring other creators. One thing we can be sure of is that nothing stays the same, and I am happy to see people offer such brilliant escapism.
For my game of the year? I have such a big stack to catch up on. Most of my games playing has been focused on the Dreamiverse, and obvs they are all my favourites.
My console game of the year is a tie between Knights & Bikes and Concrete Genie. Both totally beautiful, I loved the simple stories they both told about friendship, and I loved that they are cross-generational. You can play them as a grown up and get something out of them or with nieces/nephews/your children and they will definitely get something different and important out of them.
My mobile game of the year is Mini Motorways. I really love Transport Games, they allow me to feel like I have control over some chaos and I guess route planning is part of my shtick. Mini Motorways is so pleasurable to play, it's so pretty, and I just really love it.
Dr Jo Twist, UKIE
The response to the first ever representative Industry Census was so good to see and a huge highlight. 2020 will hopefully be a year we can build on that census and do more to make our industry the most inclusive and the best sector.
"Death Stranding is my standout gameplay experience of 2019. In the haunting, hostile landscape I feel hyper aware of every planted footstep"

Jack Attridge, Flavourworks
Dr Richard Wilson, TIGA
The highlight of the year from a professional perspective was our success in influencing UK migration policy to the benefit of the games industry. In May, the Migration Advisory Committee published its review of the shortage occupation list. The MAC recommended including many new roles on the SOL that were in line with the recommendations put forward by TIGA within our written evidence submission to the MAC. Then in September, the UK Government adopted many of the MAC's recommendations and widened the SOL.
The expansion of the SOL includes programmers and software developers; web designers and artists; graphic designers and arts officers, producers and directors; IT business analysts, architects and system designers. In essence, the changes mean that UK games businesses can recruit highly skilled overseas workers more easily.
As for my game of the year, it's Age of Empires II: Definitive Edition. This is an old, but excellent, real time strategy game, with the bonus of new civilisations. Great fun.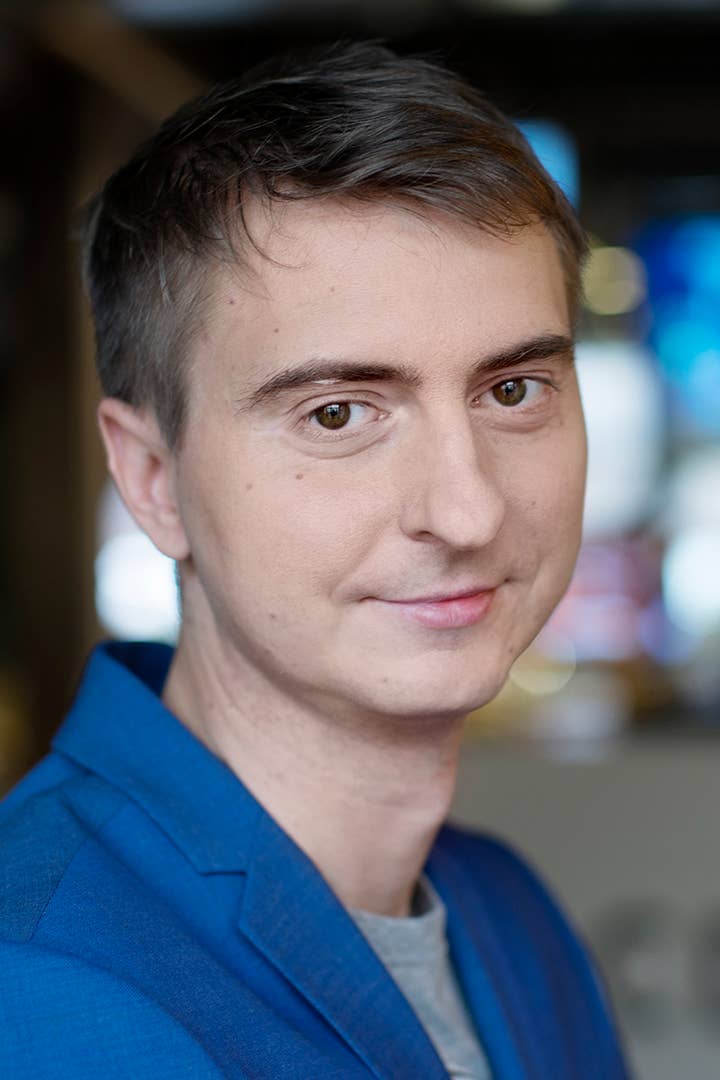 Michał Nowakowski, CD Projekt Red
Despite the great E3 we had as a studio, and some memorable game announcements (Half Life: Alyx!), in my mind 2019 was mostly a waiting game for next gens to show it all in 2020. I'm really interested in how things develop because of the many new technologies powering these platforms that were not there before. Superfast SSDs are definitely a game-changer, but who knows what else we'll see?
Much to my own surprise, I think my game of the year is the Resident Evil 2 remaster. I loved the original, but I think what Capcom managed to do with this remaster is so much more than just a port -- I loved every minute of my playthrough. I would hand my runner-up votes to Death Stranding for its poetry and unusual sensitivity, and to Disco Elysium for the brilliant, and very often disturbing, writing that surprised me on multiple occasions.
Mike Rose, No More Robots
The promise and teasing of next-gen was my 2019 highlight. I think the current gen of consoles are really starting to creak a bit now, and the idea of getting a new PlayStation and a new Xbox soon is just so exciting, especially with all this chat about SSDs, zero loading times, etc. New console launches always get our industry pumping, so I imagine the next few years are going to be a great time for us all.
My game of the year has to be Apex Legends. What a whirlwind that has been -- going from surprise launch out of the blue, to slowly but surely building itself up as one of the year's biggest successes. I came for the great selection of characters, and I stayed for the quick-fire battle royale done right.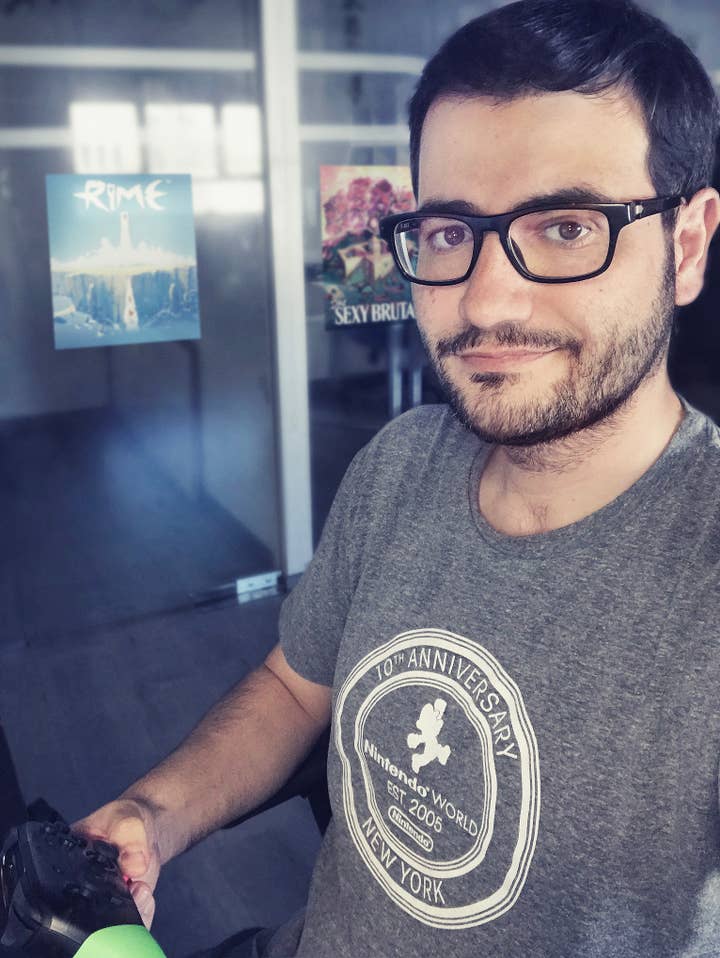 Raul Rubio, Tequila Works
2019 was Year One of the Content Wars. If Microsoft shot first with all the acquisitions in 2018, this year the trend continued with the likes of Insomniac (Sony), Double Fine (Microsoft), Psyonix (Epic) and many more. And more layoffs. Expect the trend to reach its peak in 2020 when the first salvos -- I mean, launches -- happen as companies announce their respective new and shiny platforms: streaming-based, subscription models, both or none.
My game of the year? 2019 was a ridiculously prolific year in gaming (heck, we alone released two games) so picking just one is impossible. My personal top five (in no particular order): Astral Chain, Baba Is You, Disco Elysium, Sekiro: Shadows Die Twice, Untitled Goose Game. It's a difficult time in my life, so maybe I just need extra silliness but I find it reassuring to see that in an industry so obsessed with franchises, there's room for titles such as Untitled Goose Game because that's what the world needs. Oh, and the stoic fellas at Hello Games continued redefining what post-release free support means with No Man's Sky Beyond and Synthesis. They are crazy and I love them for that.
Jack Attridge, Flavourworks
Death Stranding is my standout gameplay experience of 2019. In the haunting, hostile landscape I feel hyper aware of every planted footstep. Once attuned to the sedate pace it makes for a melancholic and contemplative journey. The terrain feels so organically formed that other game worlds appear overtly designed by comparison. Similarly, adjusting to the demands of traversal ultimately builds a connection to the player character that challenges conventional avatar movement as almost being trivial and superficial. It's an expertly crafted product that is unapologetically everything it wants to be.
"If Fire Emblem: Three Houses somehow convinces me to spend over a hundred hours in it, it must have done something right"

Dan Gray, Ustwo Games
Chris Kingsley, Rebellion
For me the highlight of the year, or in fact, the highlights of the year were the announcements of the new platforms -- not just the new consoles which are exciting, but the new streaming platforms and Epic's PC store too. There's an industry-wide battle for supremacy and the competition is really heating up which bodes incredibly well for players and developers alike.
My game of the year is Remedy's Control -- I loved the ray-traced graphics and the fine blend of story-telling and clever action-adventure gameplay.
Jason Kingsley, Rebellion
I guess for me the acquisition of the Bitmap Brothers library and IP is one major highlight. Trouble is, as we expand into other areas of business, other things come up like the expansion into film and TV, finishing filming our first movie School's Out Forever, so it's hard to choose just one.
Sam Barlow, Telling Lies director
Highlight of 2019? Seeing someone watch a movie and tweet, "Just watched a movie with the actor from Telling Lies in it." The convergence is happening!
Game of the Year would be Outer Wilds. Somehow (magic??) mixes up standard game elements (spaceships, platforming, whimsy, physics) to create a plentitude of truly brain melting surprises.
Karn Bianco, Game Workers Unite
Back in January, we hosted a party to celebrate the launch of the Game Workers Unite UK branch of the IWGB as the UK's first trade union dedicated to helping and empowering game workers. After a lot of work -- and a long list of industry horror stories in 2018 -- we had a brilliant night celebrating, eating (vegan optional) pizza, dancing, and looking forward to building a better games industry together.
My game of the year is The Legend of Zelda: Link's Awakening. I'm a huge fan of the series but unlike most Zelda games, I only played the original Link's Awakening once when I was much younger. So not only did this almost feel like a brand new installment, it's also (arguably) the most adorable one we've ever had.