Dead Cells reaches 2.4m units sold as Motion Twin establishes new label
Evil Empire will keep updating Dead Cells while Motion Twin moves on to a new project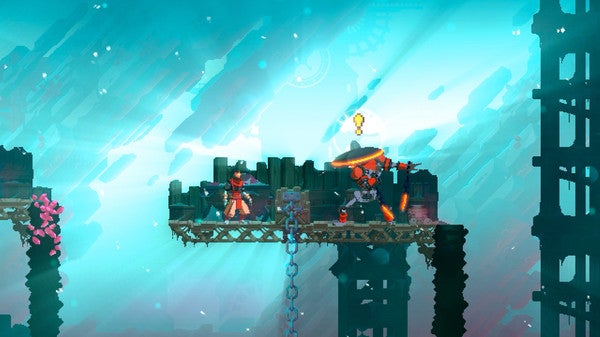 Motion Twin's Dead Cells has sold 2.4 million units, up from its last benchmark of 2 million announced back in May.
That's according to an interview with Destructoid, where the French studio's Steve Filby also spoke briefly on a recent change at the office -- it's now no longer just one company, but two.
Motion Twin announced back in August that because of Dead Cells' ongoing success, some members of the studio (including Filby himself) wanted to continue working on it and pushing updates. Meanwhile, the rest of the studio is ready to move onto its next, unannounced project.
Because Motion Twin is a worker co-op, the small team doesn't want to grow beyond eight to ten people. Thus, to properly scale the studio for a new game while keeping a team on Dead Cells, Motion Twin created a separate company within itself, called Evil Empire, which will continue to work on Dead Cells while Motion Twin proper starts something else.
"We built the Evil Empire team out starting in the end of January," Filby said to Destructoid. "We built update 13, 14, we're working on update 15 now, and we did the bugfixing and everything for Rise of the Giant. We wanted to cut our teeth before we announced to the world that we exist. When you're handing off your game to another team, it's like, 'Who are these guys?' Let's prove we can do stuff.
"As soon as it gets past eight to ten people, [Motion Twin] have to start having managers and paying attention to the business, and they don't want to do that.
"They've got veto right on everything we do [at Evil Empire]. They are prototyping on their side - they're working on their next project - and we're sitting on the other side of the office building more Dead Cells. The idea is that we take advantage of their wealth of knowledge, and they take advantage of the fact that we're more interested in business and building more games and getting bigger."
According to an interview with EGM, Evil Empire consists of Filby and a few other Motion Twin personnel, works out of their office, and answers to its parent studio. It also seems to be stepping away somewhat from the worker co-op model internally, allowing it to staff up more effectively over time and eventually, after Dead Cells, move on to a different project of its own.
"It's absolutely great for some things, but it can lead to a lot of long meetings where everybody tries to convince each other that they have the best idea," said Filby. "When I joined Motion Twin, I immediately had the same amount of shares as everybody else, which meant that I had just as much say as everybody else, even though I wasn't a developer or artist. It's good for a small team, but it's hard to make it sustainable past nine, 10 people...The goal is to make Evil Empire a proper indie studio."