DDM glues together Comcept's Mighty No. 9
The talent agency on its new publisher-like role in the industry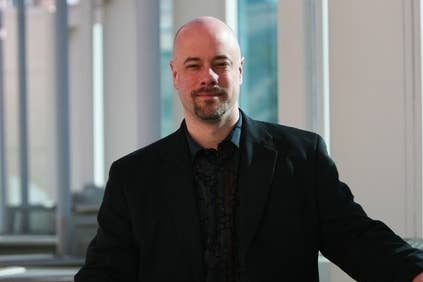 Digital Development Management, a Massachusetts-based talent agency for the game industry, was instrumental in getting Keiji Inafune's Mighty No. 9 to more than double its original $900,000 goal. In an interview with VentureBeat, DDM president Joe Minton outlined the company's new role in the industry that has turned to crowd-funding to side-step publishers.
DDM has been behind deals that have connected independent studios with major publishers, including Ninja Theory and Capcom; Yager and 2K Games; and Zombie Studios and Perfect World Entertainment. These days, the job is more than bringing developer and publisher together. DDM now handles the Mighty No. 9 Kickstarter campaign and connects Comcept with other professionals who can handle parts of game development and publishing it has no experience in.
"We did this entirely from the beginning of the project," said Minton. "The developer does what they do best and still get their product into the hands of people who will enjoy it. We connect them with the world to make it happen. We have built what we believe is needed to make modern game deals happen."
"We used to be connected to around 70 game publishers around the world. Now we're connected to more than 400 companies around the world."
Those connections means it can reach someone to help a client with public relations, production, porting, localization, and quality assurance. They also mean creators like Inafune don't have to deal with the hassle of finding those resources on their own.
"Working with DDM lets me focus on the wonderful challenge of creating a new video game while knowing that they will be ready to provide business advice and to secure the right solution for each publishing and distribution task that lies ahead," Inafune said.
And with the growing wave of Kickstarters, DDM is becoming well-versed in running a successful campaign. The agency also helped with the campaigns for White Moon Dreams' Warmachine: Tactics and Harebrained Schemes' Shadowrun Returns. Minton told VentureBeat that his company wasn't sticking to one game plan though.
"We are not using any other company for our road map," Minton said. "For an agent, it's incredibly gratifying to put deals like this one together."