DayZ scores $5.1m worth of sales in 24 hours
88000 survivors joined in the first 12 hours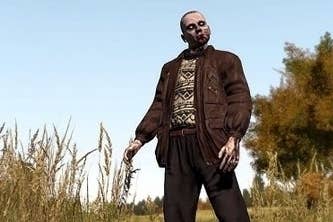 The standalone, early access version of DayZ has racked up $5.1 million worth of sales in its first 24 hours since launch, with new players joining the zombie survival adventure every hour. 88000 survivors joined in the first 12 hours.
Bohemia Interactive's CEO Maruk Spanel revealed through his blog that after 24 hours 172500 copies of the game had been sold and 142403 players were online.
DayZ creator Dean Hall has also been tweeting regular updates on the game's massive uptake.
The game is currently on sale on Steam for $29.99 or £19.99, but Hall has warned early adopters that the game is still very much unfinished.
DayZ started life as a mod for ARMA 2 designed by Hall, who went on to work with ARMA developer Bohemia Interactive to develop the standalone version.