Daybreak cancels EverQuest Next
"As we put together the pieces, we found that it wasn't fun"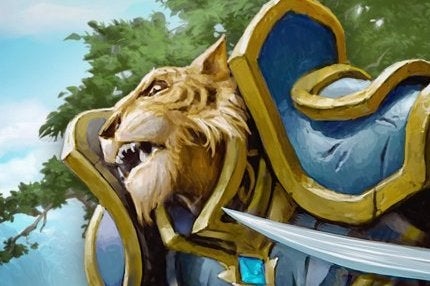 Daybreak has made the decision to discontinue development of EverQuest Next, according to a statement made today.
"Unfortunately, as we put together the pieces, we found that it wasn't fun. We know you have high standards when it comes to Norrath and we do too. In final review, we had to face the fact that EverQuest Next would not meet the expectations we - and all of you - have for the worlds of Norrath," wrote company president Russell Shanks.
"The future of the EverQuest franchise as a whole is important to us here at Daybreak. EverQuest in all its forms is near and dear to our hearts. EverQuest and EverQuest II are going strong. Rest assured that our passion to grow the world of EverQuest remains undiminished."
You might remember that last February director of development on the EverQuest franchise David Georgeson was one of those affected by staff cuts. EverQuest Next's lead content designer, Steve Danuser, also resigned in February 2015.
Executive producer of both EverQuest and EverQuest II Holly "Windstalker" Longdale took to the forums to clarify that EverQuest spin-off Landmark would still launch in spring.
"As the community has grown and designs have flourished, we no longer view Landmark as just a building tool. We've been toiling away making Landmark into a wonder unto itself. While the look of our world was inspired by what was intended to be the voxel world of EverQuest Next, Landmark has evolved into its own game with its own unique identity and purpose," she said.