Darewise Entertainment secures €3m in seed funding
Investment led by European VC firm Serena, will be used to recruit and further develop debut game Life Beyond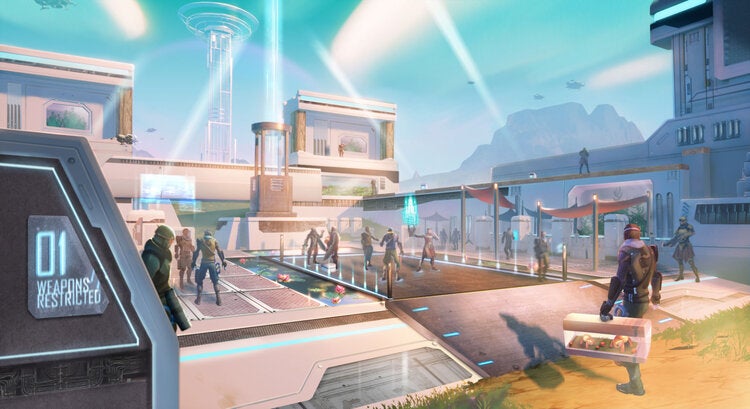 Darewise Entertainment has closed its seed round of funding to the tune of €3 million.
The Paris-based developer previously raised $1 million, bringing its fundraising to over €4 million to date.
The round was led by Serena, a European venture capital firm, and joined by Lakestar, also a VC. The studio has said it will use the funds to continue recruiting experienced developers and to boost development of its debut game Life Beyond.
Darewise specialises in "social online games," with Life Beyond positioned as an MMO that's less focused on destruction and more on creativity and a "positive social framework."
The game is set in a future where Earth is colonising other planets. Any efforts players make to help build new societies are rewarded with in-game credit to spend on new items.
According to CEO and co-founder Benjamin Charbit, the company has already recruited former staff members from Ubisoft, Rockstar Games, CD Projekt Red and more to its team.
It previously hired Half-Life 2 creative director and Dishonored developer Viktor Antonov, although Antonov's LinkedIn profile suggests he is no longer with the company.
Darewise was founded in 2015 and is working with London tech start-up Improbable, using its SpatialOS technology to power Life Beyond.
For the record, this article previously said it was unclear whether Darewise and Improbable were still working together, but an Improbable spokesperson confirmed to GamesIndustry.biz the partnership is still in place.