Jobs roundup: Dishonored's visual design director joins Darewise
Also, Diablo III's Josh Masqueira leaves Blizzard, and Deep Silver Fishlabs reaches 90 employees with 3 new hires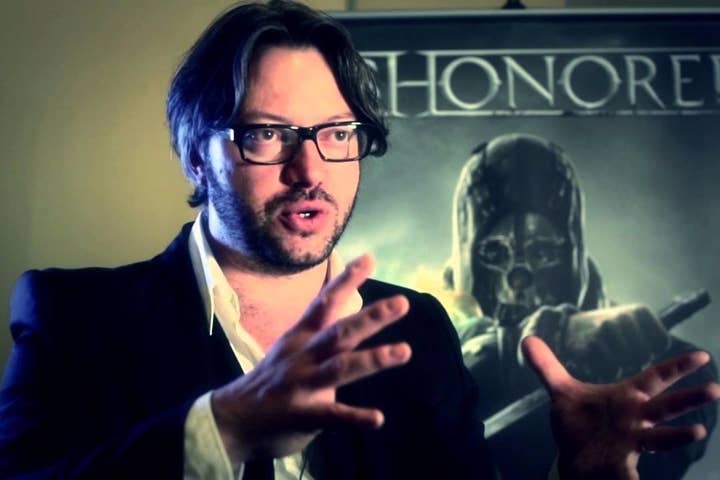 It can be difficult keeping track of the various comings and goings in the games industry, which is why we've decided to start compiling them in semi-regular round-ups. If you have new appointments or transitions in your company that belong here, please get in touch with us here.
Viktor Antonov joins Darewise as CCO - Few creatives in the games industry have a CV as enviable as Viktor Antonov. He was creative director on Half-Life 2 at Valve, and has worked with various studios at ZeniMax Media over the last five years, among them Dishonored, Fallout 4 and Doom. Antonov has now joined Darewise, the company started by Ubisoft's Benjamin Charbit in April last year, as chief creative officer. Little is known about Darewise's first project but, according to Antonov, it, "stands at the crossroads of video games and the movie industry." The game component will be launched in Early Access on PC in September 2016.
Diablo III loses its game director - Josh Masqueira has departed Blizzard after more than three years as game director on Diablo III. He took over the role in 2013 and immediately set about fixing problems with item drops and the divisive in-game economy. Masqueria's departure arrives at a stable time for Diablo III, and Blizzard appears satisfied to take its time appointing someone new to the role, "either from within Blizzard or externally."
Deep Silver Fishlabs hires new technical director - Marco Struck has joined Deep Silver Fishlabs to play a central role in all of its current and upcoming projects, and specifically the Galaxy on Fire IP. The company has also hired Eugen Brusilovskyy as Senior Tools Programmer and Cyrill Vitkovskiy as Senior 3D Artist, taking its total headcount to 90 people.
CRI Middleware appoints a new GM - Adam Levenson, a 25-year veteran of the games industry and an expert in interactive sound, has joined CRI Middleware as general manager of North America and Europe. Levenson's impressive CV includes audio director roles at Interplay, Electronic Arts and Atari, as well as more than five years as senior director of Activision's Central Audio and Talent division. CRI Middleware is in the midst of global expansion, with a focus on pioneering sound techniques for virtual reality.
Fred Stockton takes interim promotion at Keywords Studios - After 12 years as CEO of Liquid Development, one of many companies owned by Keywords Studios, Fred Stockton has been promoted to Service Line Director for Art. The new role will extend Stockton's remit beyond Liquid to all of Keywords' art businesses, including studios in China, India and the US. He will remain in the role until next year, when he will help find his long-term successor before retiring from the games business.