Dare to be Digital 2014 launches
"Dare to be Digital is a central part of the UK's seeding programme"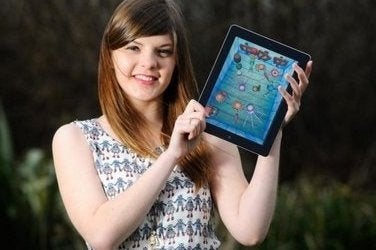 Undergraduate video game development competition Dare To Be Digital launches for 2014 today, offering students the chance to compete for a BAFTA Ones to Watch Award.
"All of the 15 teams who are spending the summer at Abertay University building a brand new game face an incredibly tough challenge, but when they put their games on show at the Dare ProtoPlay festival in August they will be ready for a career in games," said previous winner and V&A Game Designer in Residence Sophia George.
"I wish them all the very best of luck, and look forward to seeing 15 creative, exciting and inspiring games take shape over the next eight weeks."
The competition is hosted by Abertay University in Dundee and from the hundreds of applicants 15 teams of five students will be selected by a panel of expert judges to take place in the contest. Those teams will then compete over 10 weeks to design a fully functioning video game prototype, with three winning teams picked to compete for the BAFTA Ones to Watch Award.
"As a key event sponsor, we are committed to support Dare to be Digital in hosting the next wave of talented game developers who understand the complexities of making working game prototypes," added SCEE's Dr Maria Stukoff.
"We want to make sure we take an active role in the future of the UK's game development industry, and Dare to be Digital is a central part of the UK's seeding programme."
More information on the contest and how to apply can be found at the official site.