Cyberpunk 2077 developers promised full bonuses despite declining review scores
But CD Projekt Red's token-based bonus system suspected of encouraging crunch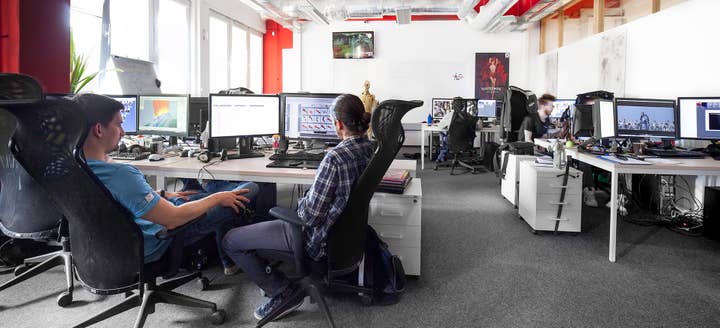 The head of CD Projekt Red has assured staff they will still receive any bonuses they earned for work on Cyberpunk 2077, disregarding a previous condition about the game's review scores.
Bloomberg obtained an email from studio head and Cyberpunk 2077's creative director Adam Badowski saying the company would job the previously agreed bonus system, which focused on achieving a certain rating and meeting the release date.
"After consideration, we believe that measure is simply not fair under the circumstances," he told employees. "We understand the lengths and complexity involved to make this a reality, and still you did everything you could to deliver an ambitious, special game."
The threshold for bonus payments is said to be a Metacritic score of 90.
When the first wave of reviews arrived, it reached 91. But this has since slipped to 90, and only factors in the PC version.
Console-specific reviews are still emerging after media outlets refused to sign an NDA that prevented them from showing their own footage of the game. At the time of writing, Metacritic only registers four reviews across the PlayStation 4 and Xbox One versions, all of which are 68 or lower.
CD Projekt has since apologised for not showing its own footage of the last-gen versions and promised to help with refunds following widespread complaints of bugs and other technical issues.
Bloomberg has also uncovered more details of how CD Projekt's bonus system works, describing a process whereby team leaders would give tokens to the staff members they believe deserved additional rewards.
Had the game met its release date and a certain review scores, token holders would have received performance bonuses on top of the established annual profit-sharing payouts.
However, it's believed this system contributed to crunch conditions on Cyberpunk 2077.
Back in September, it emerged that the studio would be enforcing mandatory overtime in the final weeks of development.
Badowski has previously admitted that staff had already been required to crunch earlier this year ahead of the game's original April release date.