Crytek's Warface playable at Eurogamer Expo
Free-to-play first-person shooter joins consumer show line up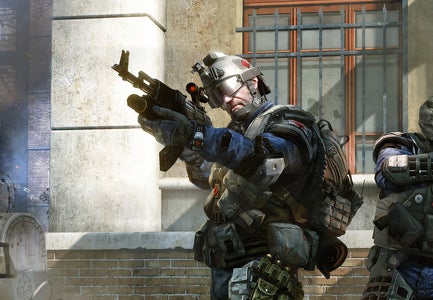 Crytek will attend this year's Eurogamer Expo in London, giving gamers the chance to go hands on with Warface, and will present a developer session on the game.
"We're delighted that the Eurogamer Expo will be the first place UK gamers can go hands-on with Warface," said Eurogamer's Tom Bramwell.
"Crytek has gone in a bold new direction with this game and we think gamers are going to enjoy playing it and learning more about why it's been made this way."
The developer session will be with Crytek producer Peter Holzapfel on September 29 at 4pm.
The consumer show will also feature developer showcases from Hideo Kojima, Capcom, Peter Molyneux, 343 Industries and Criterion games. Tickets for Eurogamer Expo 2012 are now available at eurogamerexpo.com
The show takes place September 27 - 30 at Earls Court in London, where GamesIndustry International will also be hosting the the GamesIndustry Fair and Games Invest.