Crytek: "Crysis 3 on Wii U had to die"
Cevat Yerli reveals a lack of Nintendo and EA support for title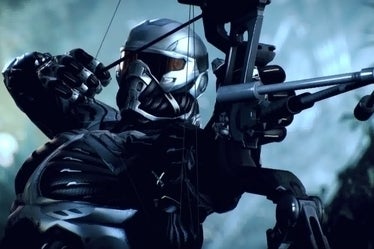 Outspoken Crytek CEO and president Cevat Yerli has revealed that the Wii U version of its super shooter Crysis 3 was cancelled after a lack of support from both the platform holder and the publisher.
"We did have Crysis 3 running on the Wii U. We were very close to launching it," he told GamesBeat.
"But there was a lack of business support between Nintendo and EA on that. Since we as a company couldn't launch on the Wii U ourselves - we don't have a publishing license - Crysis 3 on Wii U had to die."
Today the game was revealed as the number one title on the UK software charts.
Yerli was more careful when discussing the recent launch on the Sony PlayStation 4, choosing not to pass judgement on the capabilities of the machine just yet, but praising the timing of the reveal.
"I have less of an opinion about the next-gen consoles and more about the fact that-I think going out and talking about it was a good thing for the market. I'm not about to judge it at this stage."
It was a contrast to comments he made two weeks ago, when he explained that consoles would never again be able to technically compete with the PC platform.
"If you predict how hardware evolves at the current speed of evolution, and then take consumer pricing evolution, already two years ago you could see, whatever launches in 2013 or 2014 or 2015, will never beat a PC again."