Maze Theory makes 14 hires, appoints Jon Attfield as CTO | Jobs Roundup: April 2022
Update: People Fun names Carol Miu as new CEO, Lee Kirton leaves Bandai Namco UK after 25 years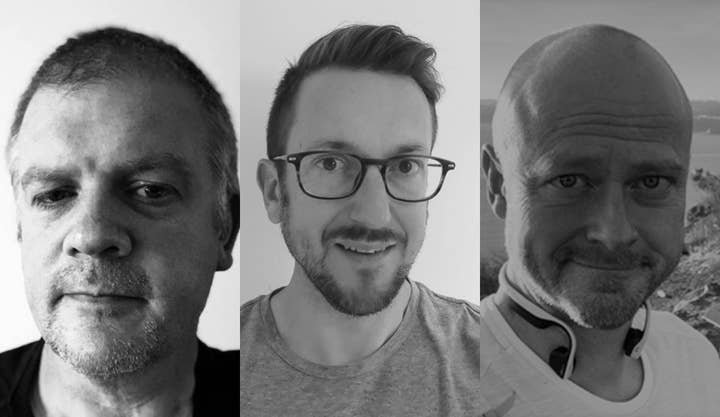 It can be difficult keeping track of the various comings and goings in the games industry, which is why we compile them in semi-regular round-ups.
If you have new appointments or transitions in your company that belong here, please send the names of the appointees, new role and company, and prior role and company to newhires@gamesindustry.biz.
Jon Attfield | CTO, Maze Theory
Maze Theory has made a series of hires across the company, including industry veteran Jon Attfield as its new chief technology officer.
Attfield brings over 20 years of experience to the role, having fulfilled roles at Codemasters, Relic Entertainment, Supermassive Games and Sumo Digital. Most recently, he spent three years at creative software maker Foundry as an engineering manager.
The firm has also named Neil Bancroft-Jones as finance director, and Tim Jones as game director. Bancroft-Jones joins from nDreams, while Jones was previously head of creative at Rebellion.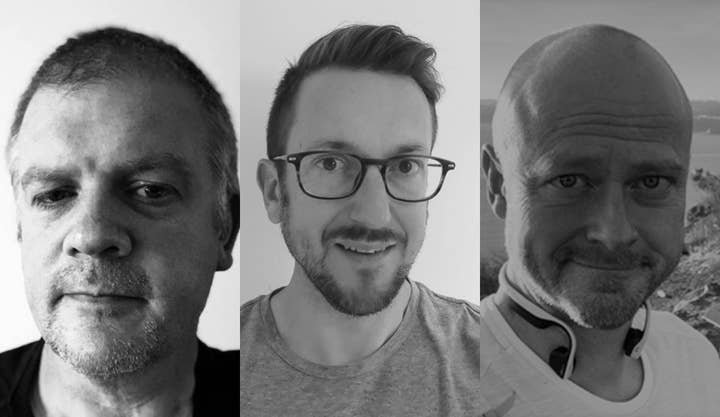 Also joining Maze Theory is producer Julia Le Gallo, who previously worked at animation studio Engine House FX, and former 505 Games producer Hanna Carter, who joins as assistant producer.
The company has also appointed two new artists, Johnny Mustapha joins as a concept artist, and Nikki Rose as junior concept artist.
Four Circles co-founder Daniel Scales has also joined Maze Theory as a programmer, while former Red Bull UK intern Matt Solomons has been appointed as a marketing assistant.
Other hires include Guy Sargent as junior game designer, Travis Surgeoner as junior animator, Louis Torres Tailfer as junior programmer, Mary Musgrave as senior narrative designer, and Hayley Royston as narrative designer.
Kate Edwards | Head of global outreach & readiness, DeepWell DTx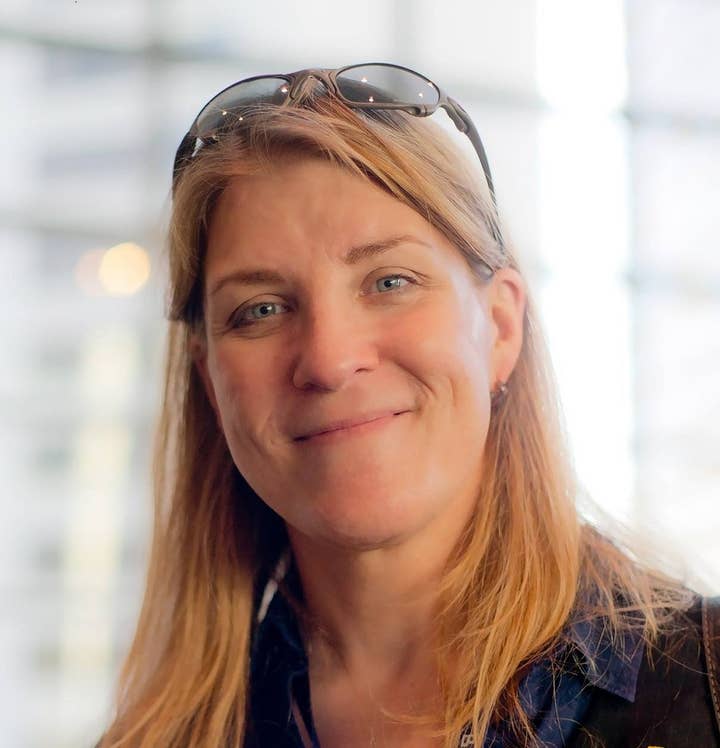 Kate Edwards, executive director of Global Game Jam joins game publisher DeepWell DTx as its new head of global outreach and readiness.
She brings with her nearly three years of experience leading the nonprofit game jam.
"Happy to be helping DeepWell DTx succeed with their amazing mission..." she said following the announcement.
We recently spoke to the DeepWell founders about their plans to find and release video games with therapeutic qualities. One such initiative is an upcoming mental health-themed game jam.
Two new hires | Mimimi Games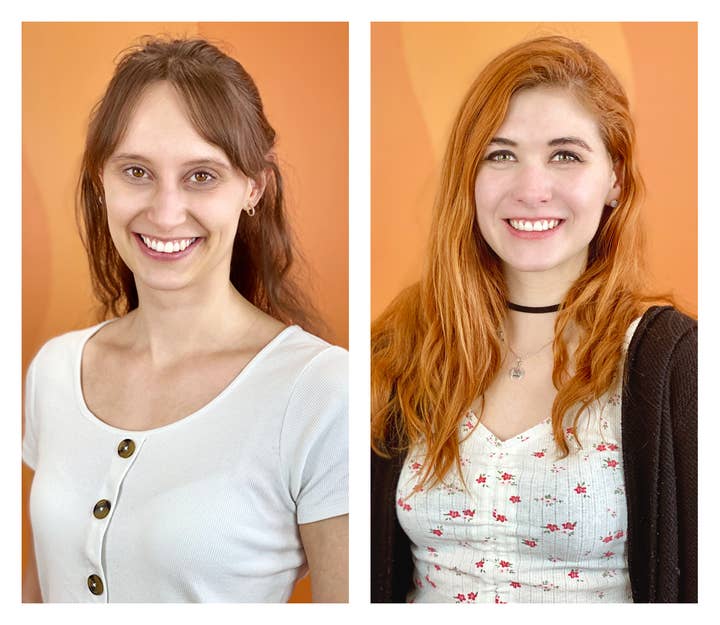 German development studio Mimimi Games has made two new hires, appointing Katharina Meck as its new office and communications manager and adding Elena Schulz to its PR and marketing team.
Prior to joining Mimimi, Meck spent eight years in the German Federal Armed Forces, and also worked as a project manager on an e-learning platform for a medical service.
Meanwhile Schulz joins from the games journalism sector, previously writing for German gaming outlet GameStar. In her new role, she'll work alongside Mimimi communications lead Matthias Kraut on PR efforts for the studio's upcoming title Codename: Süßkartoffel.
Carol Miu | CEO, People Fun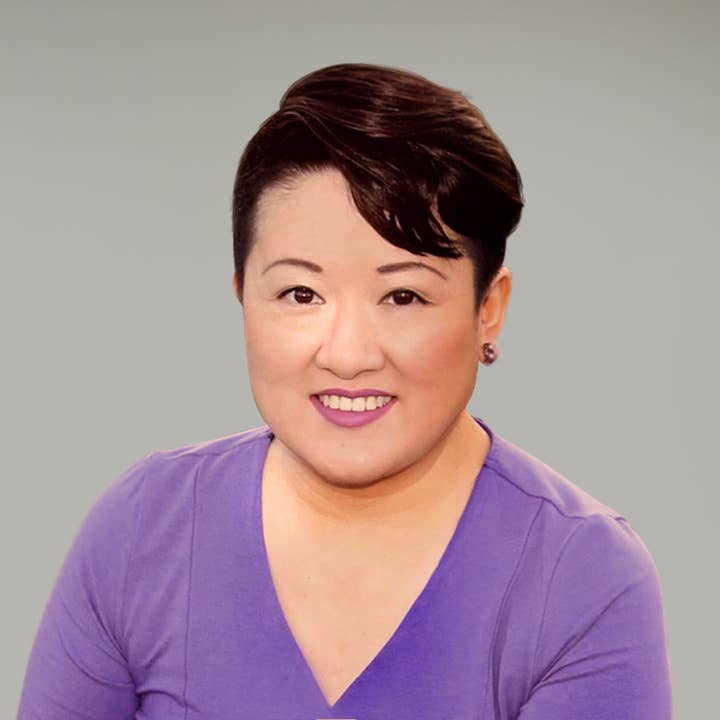 Mobile studio People Fun has named Carol Miu as its new CEO.
Miu joined the studio in 2018 as vice president of product and analytics, the first role of the product team. She will succeed Tony Goodman, a co-founder of the studio who has served as CEO since 2011.
"I'm looking forward to leading PeopleFun as CEO in our next stage of growth," said Miu. "My vision for the company is twofold: first, to develop more hit games through excellence at data-driven product innovation, striking the right balance between finding the fun and confirming through rapid iteration and testing that there is broad market appetite for our game ideas, and second, to become best-in-class as a workplace that invests in the professional development of employees, providing unique opportunities to learn and innovate."
Lee Kirton | Marketing and communications director, Bandai Namco UK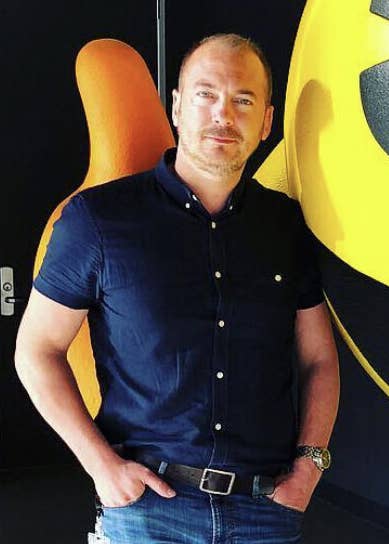 Long-running Bandai Namco director is leaving the company after 25 years.
Announcing his departure in a LinkedIn post, Kirton said he will now "take a little time to recalibrate and focus on my future and where that may lead."
Kirton originally joined GT Interactive as a PR assistant in 1997 and stayed on with the company throughout its many transitions, first into Infogrames, then Atari, later Namco Bandai and finally Bandai Namco.
He has worked on hundreds of launches, from early Unreal titles to this year's smash hit Elden Ring, along with other oddities along the way, such as the Pac-Man Stories for Alexa.
"Working with my UK team and supporting them has been a joy and I wish them all the best," Kirton wrote. "I wish Bandai Namco continued success and most importantly more fun for all into the future."
Four new hires | Bithell Games
A quartet of fresh talent has been recruited by John Wick Hex developer Bithell Games.
Julia Brown joins as QA technician, bringing 15 years of QA experience to the team. She has previously worked with Bithell Games on several projects but now joins the team as a full-time employee.
Victoria 'Vi' Torres has been hired as designer, leaving the same role at Total War studio Creative Assembly, while Caitlin Stratford joins as marketing coordinator. Stratford was previously self-employed in games-centric content creation and livestreaming, which she will continue to do as a side project.

Finally, John Hannon leaves his position as 3D artist at indie studio Brain and Nerd to take on the role of 3D character artist.
Project manager Rachael Rose said "We are really pleased to welcome Vi, Julia, Caitlin and John - and we're looking forward to them adding their expertise onto the cool things we're making."
Graham Martin | Kiss Publishing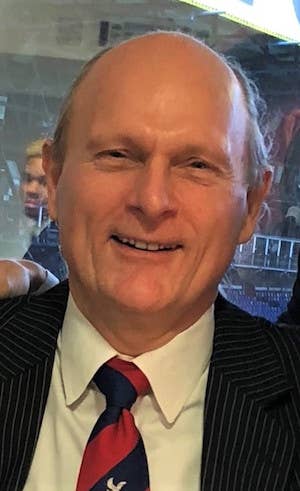 Kiss has appointed Graham Martin to its board of directors.
Martin has decades of experience across multiple industries, with a particular focus on commercial and betting having founded Bonne Terre Ltd -- better known as Sky Bet -- back in 1997.
He will work with the management team to finance the publisher's release schedule while it prepare to begin a new joint venture, which will be announced at a later date.
COO Gavin Cheshire said: "We're absolutely thrilled to be working with Graham as he brings decades of corporate experience to our business expansion plans, which includes our broadening digital pipeline of content through major new partnerships that can be monetised in the gaming industry."
Stefan Dieckmann | Head of development, Chimera Entertainment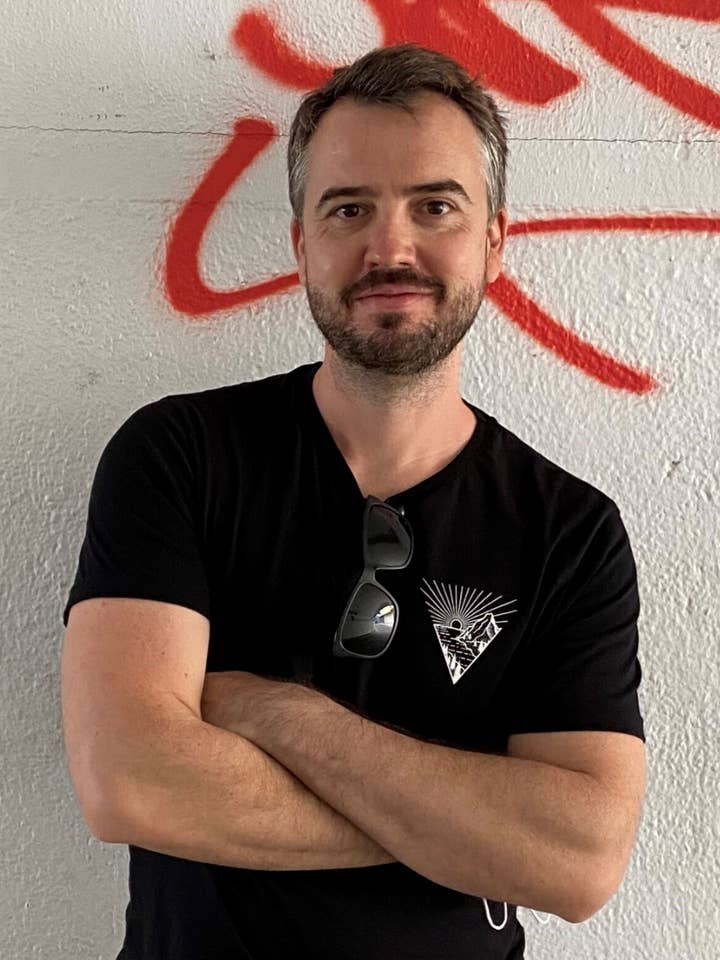 Stefan Dieckmann has joined Angry Birds Epic and Angry Birds Evolution developer Chimera Entertainment as its new head of development.
Dieckmann has over 15 years of experience in video games production, having previously worked at Idle Miner Tycoon studio Kolibri Games and German developer Edurino. He also ran his own studio, Cape of Good Games, for almost a decade.
"We are delighted to welcome Stefan to the team. In addition to game development duties, one of his main responsibilities will be to focus on the growth of our team and its members," said Chimera's managing director Christian Kluckner.
Trio of CEOs | Savvy Gaming Group
Savvy Gaming Group has announced the appointment of Kadri Harma, Yannick Theler, and Jerry Gamez to lead three of its five operating companies.
Harma was hired as CEO of Savvy's ecosystem company, Theler as CEO of the firm's studios, and Gamez as CEO of Savvy's infrastructure company.
Kadri Harma previously worked as a partner at various funds, including GoBeyond Capital, Sisu Game Ventures, and GameFounders.
Yannick Theler formerly was the managing director of Ubisoft Abu Dhabi, where he had been working for the past decade. He spent 20 years at Ubisoft in total across Europe, China and the Middle East, starting as marketing manager back in 2002.
Finally, Jerry Gamez previously worked in the food industry as a senior executive.
Savvy's ESL FaceIt Group, which it acquired in January, will continue to be led by Craig Levine and Niccolo Maisto as co-CEOs.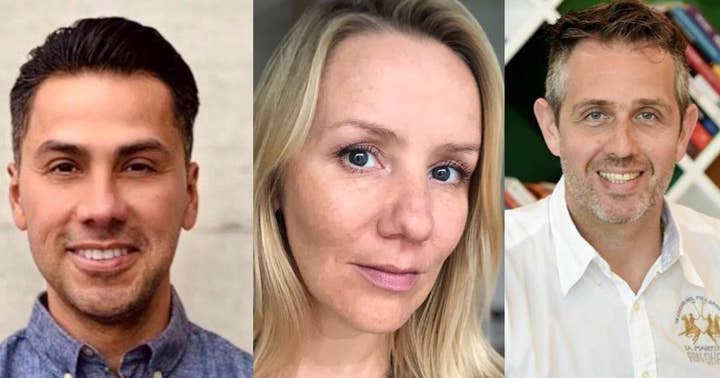 Emily Britt | Diva Agency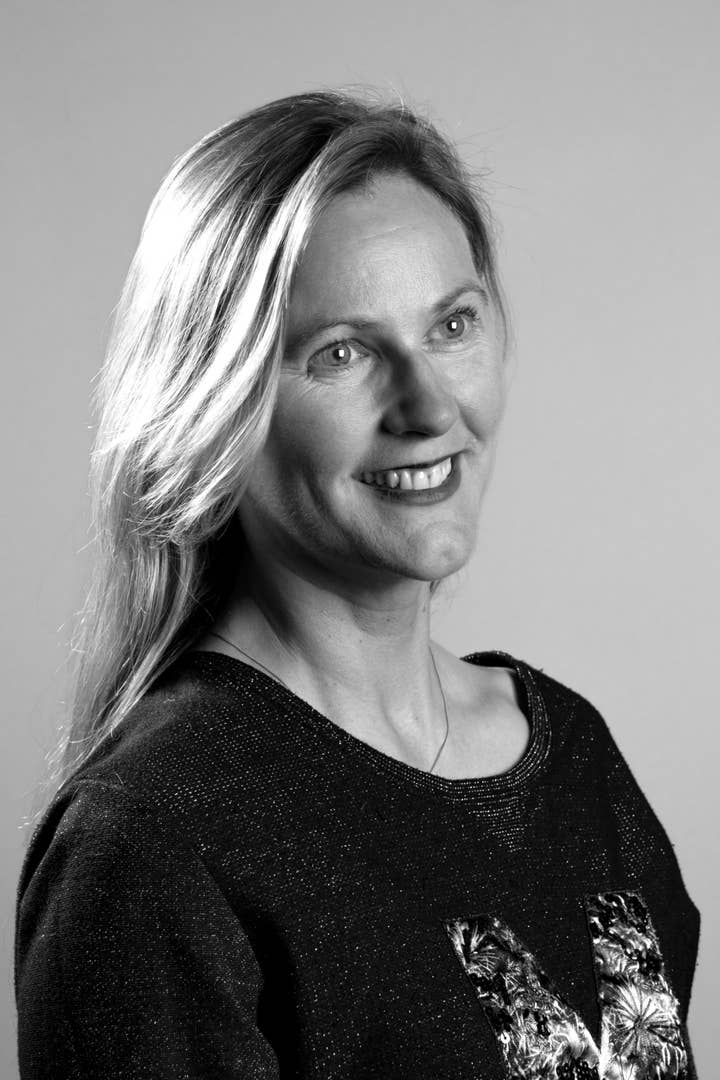 Creative agency Diva has hired Emily Britt as head of communications as it launches its new comms service.
Britt has been working as a consultant for the past few years, with companies such as Renaissance PR, BAFTA and Indigo Pearl.
Prior to this, she was senior PR manager for Europe at the Pokémon Company International, and held international PR manager roles at Square Enix and 2K Games, among others. She initially started in the industry in 1999 at Konami.
Diva's CEO Suzy Barnes commented: "[Emily Britt] is the perfect person to head up our integrated comms offering, dovetailing into our strategic and creative briefs to create a cohesive end-to-end service for our clients."
Cameron Lee | Rainbow Six VP, executive producer, Ubisoft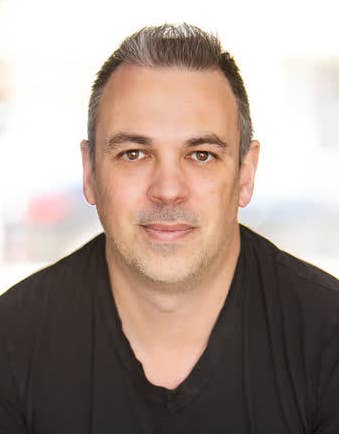 Ubisoft has appointed games veteran Cameron Lee as the new VP, executive producer of the Rainbow Six franchise.
In the role, Lee will be tasked with leading the long-term strategy for the brand, and brings with him over 20 years of managerial experience from the likes of EA, Activision and Bungie.
"What drew me to Ubisoft was the priority placed on creativity on a scale not seen elsewhere in the industry," Lee said. "And the investment in our top franchises like Rainbow Six to really unleash our imaginations for our players."
"I'm inspired by the people across all our Ubisoft studios and their incredible passion for creativity and quality gameplay, and I'm excited to see what we can do together as we look to new player experiences, platforms, and entertainment as a whole."
Jeff Ross | Design Director, Crystal Dynamics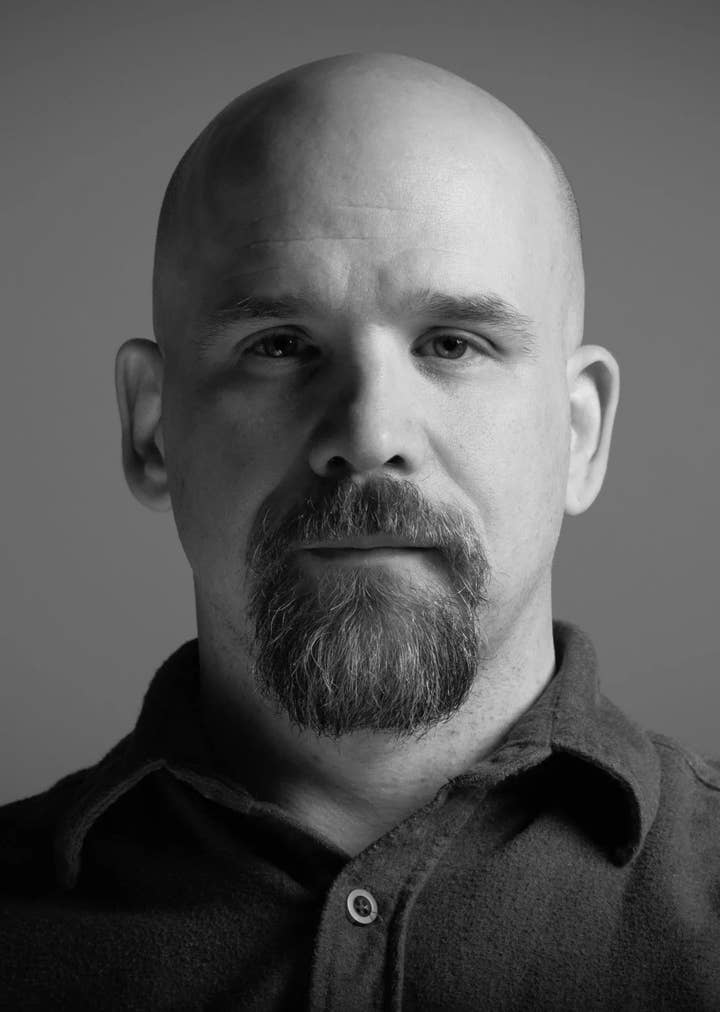 Tomb Raider studio Crystal Dynamics has hired Jeff Ross as its new design director. Ross announced the move via Twitter, adding: "I'm thrilled with the project, and especially the team of wonderful people."
Ross joins after a seven-month stint at Mortal Kombat maker NetherRealm Studios, where he held the position of design manager. Prior to this, he spent almost 15 years working at Bend Studio, where he rose to become game director for PlayStation exclusive Days Gone.
He has also worked at The Collective, Rockstar Vancouver and Sony Computer Entertainment America.
It's unclear which project he has been hired for, but it's known that Crystal Dynamics is supporting development of the Perfect Dark reboot and working on a new Tomb Raider powered by Unreal Engine 5.
David Smith | Founder, Women In Games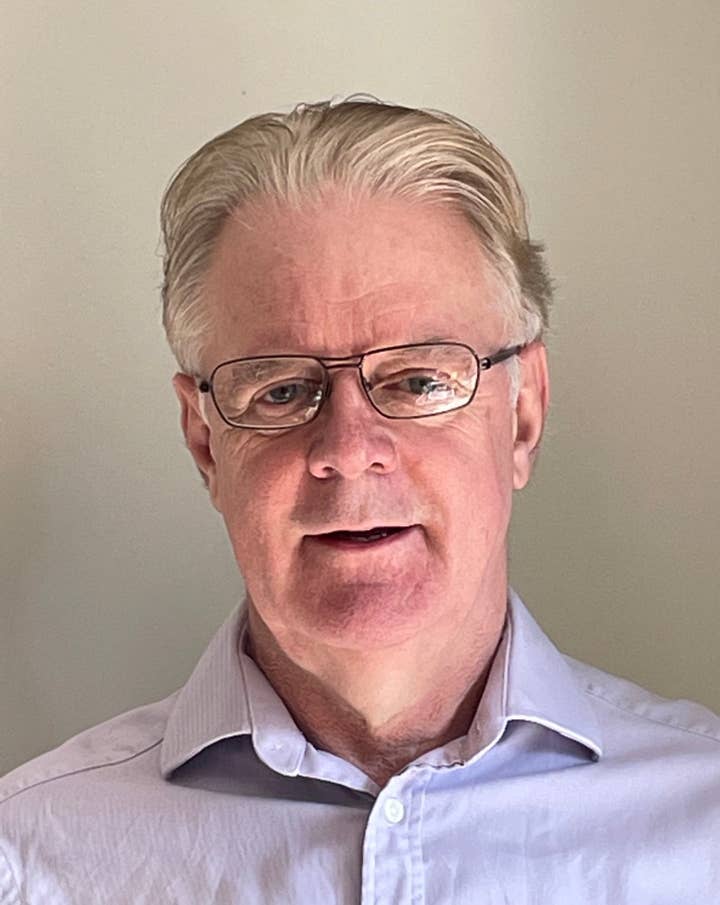 The founder of advocacy group Women In Games is retiring. David Smith will leave the organisation at the end of April.
Women In Games was first formed in 2011 and is known for several initiatives supporting women seeking or trying to advance careers in the games industry, including its annual conference.
Smith also helped to form BAME in Games, a similar organisation that focuses on Black, Asian and Minority Ethnics in the games industry.
Marcin Kawa | CEO, All In Games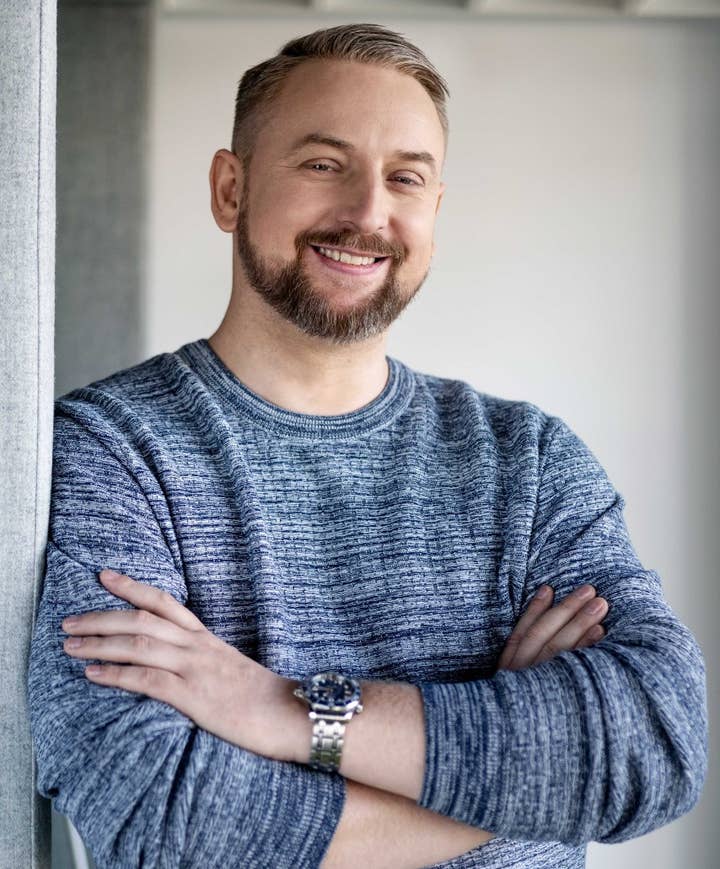 The Polish publisher has named Marcin Kawa as its new chief executive officer.
Kawa has worked at All In Games since 2020, starting in the production department and promoted last year to chief operating officer.
Prior to this, he has spent almost 20 years working in the games industry, starting as a journalist before later getting into games production. He has worked at a variety of firms, including Gameloft and Feardemic.
Jeff Cohen | VP of Corporate Development, Homa Games
Mobile publisher Homa Games has named Jeff Cohen as its new VP of corporate development to build out the firm's M&A strategy.
Cohen comes from Esports Entertainment Group, where he helped source and plan acquisitions across the esports and gambling sectors.
"We are very excited to have Jeff joining our team at such an important inflection point for the company," said Homa Games CEO Daniel Nathan. "His transactional and operational experience and analytical background as an analyst covering the gaming space will serve us well as we embark on our aggressive expansion strategy."
This article will be updated throughout the month with more personnel news as it emerges.