CrowdStar signs partnerships with Tencent and Gamevil for Asian market
Social gaming developer will release popular dating title throughout China and South Korea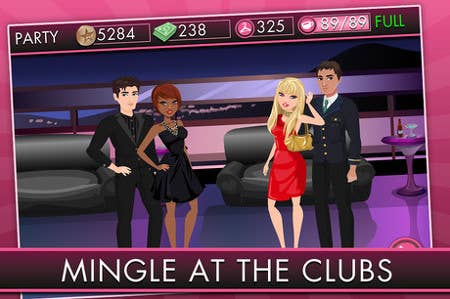 CrowdStar is making the leap into China and South Korea with the popular Top Girl and Tower Town franchises. The mobile titles will receive localization support and distribution through two major publishers on the continent; Tencent will handle distribution in China and Hong Kong while Gamevil will spread the game into South Korea.
"We're excited to publish the top global female social game in Korea," said Kyu Lee, vice president and head of Gamevil USA. "We're confident that Top Girl will be a huge success leveraging our large user base and will also strengthen our leading position in the South Korean market."
CrowdStar, which has only recently announced its intention to move away from game development for Facebook, should benefit from the wide audiences of these Asian companies. Gamevil is already reaching over 100 million downloads, while Tencent is one of the largest game publishers in China at over 200 million registered users. "CrowdStar is excited about the new consumer markets it plans to enter through today's partnerships," said Randy Lee, CrowdStar's Head of Global Business Development. "In the U.S., Top Girl Android debuted as an exclusive on the Amazon App Store in December after the iOS version of the game saw enormous popularity, surpassing 1 million downloads in 10 days. We're optimistic about seeing more impressive results with our new partners in Asia."