CrowdStar raises $11.5m, moves away from Facebook development
Happy Aquarium team to be reduced in shift from social to mobile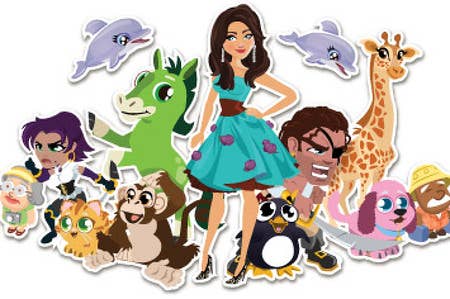 CrowdStar has raised $11.5 million in funding as it shifts from social game development to mobile game development. This new series of funding came from Time Warner, Intel Capital, YouWeb, The9, and NV investments. In the transition, the company will be laying off a few dozen of its Facebook game developers.
"Mobile is the much bigger opportunity," YouWeb chief executive Peter Relan told GamesBeat. "The purpose of this round is to double down on mobile."
Facebook is still big business for CrowdStar, with 7.8 million monthly active users, but that's a steep decline from the company's halcyon days of 50 million monthly active users. On the other hand, mobile is a wide-open market, especially in places like China.
"Just by going to China, we could double the audience," said Relan. "You will hear shortly about our international plans for mobile."
Crowdstar will be reducing the size of its Wasteland Empires and Happy Aquarium teams, while adding more employees on the mobile development side. The company is planning a number of mobile games this year, in addition to its already released Mobile Girl titles: Modern Girl, Social Girl, and Top Girl. Currently the line has more than 25 million users.