College football players urged to boycott EA Sports game over low pay
Reports suggest athletes will receive just $500 for the use of their name and likeness, and no royalties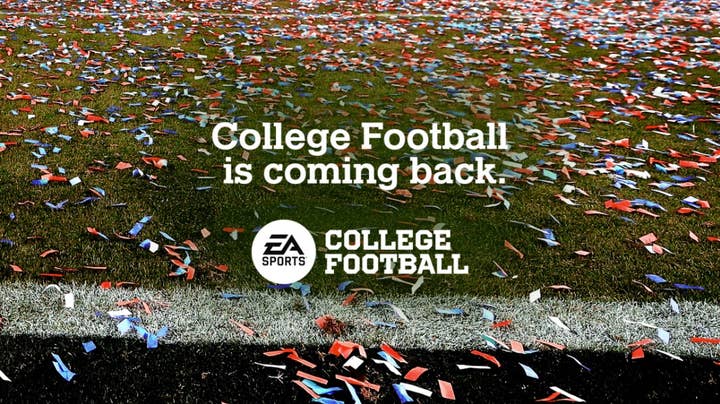 Sign up for the GI Daily here to get the biggest news straight to your inbox
The College Football Players Association is arranging a boycott over the upcoming EA Sports College Football game as a protest over low pay for the athletes involved.
Electronic Arts is relaunching its college football series this year, and has promised compensation for any players who allow the publisher to use their names and likenesses in the game.
Those who appeared in EA's previous college football series, which ended in 2013, went unpaid due to rules about college athletes receiving payment. These rules were reversed by a law passed in California back in 2019.
However, college sports website ON3 reported yesterday that the cash pool amounts to around $5 million, which would equate to just $500 per player. Sportico reported the same figures, adding that there will be no royalties for players.
Justin Falcinelli, vice president of the College Football Players Association, is not urging athletes to boycott the game and turn down EA's offer, claiming the publisher is "exploiting" these players.
"All current players should boycott this deal... It is just a ridiculously low amount of money," he told On3.
According to Falcinelli, NFL players are paid tens of thousands of dollars to appear in EA's Madden series, with one athlete telling him they received $28,000 to star in this year's game.
"[College players] should not participate in this. It is a simple cash grab to just try to get you for the lowest amount possible. And it's OneTeam Partners and all these organizations that don't really represent the players' best interest."
GamesIndustry.biz has contacted Electronic Arts for comment and clarification.