CMA defends decision to block ABK/MS before UK MPs
The regulator said that the approval of the acquisition would be "turning a blind eye to anti-competitive mergers"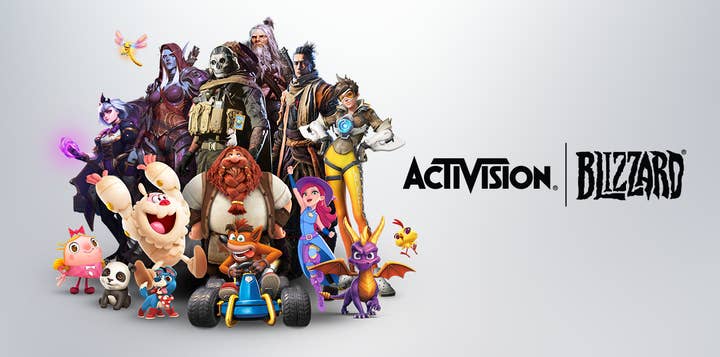 Sign up for the GI Daily here to get the biggest news straight to your inbox
The CMA has reaffirmed its decision to block Microsoft's $68.7 billion deal to acquire Activision Blizzard before the UK's Business and Trade Committee.
As reported by Eurogamer, the CMA's chair Marcus Bokkerink and chief executive Sarah Cardel fielded questions, including about the assumption that blocking the deal may negatively impact the UK's international reputation.
In response, Bokkerink said, "The UK has always encouraged – and it is the CMA's duty to encourage – open competitive markets. We are vigilant – as it is our duty to be – to investments that consolidate an already-entrenched market power.
"I would challenge the premise that there is an impact on international confidence on doing business in the UK."
Bokkerink suggested that if the acquisition went through it would be "turning a blind eye to anti-competitive mergers."
The Business and Trade Committee also asked why the CMA and EU came to different conclusions about the acquisition, as the European Commission approved the deal just yesterday. Cardell said the decision was attributed to the regulator refusing Microsoft's proposition to protect the cloud gaming market.
"The [European] Commission agreed the deal would give rise to competition concerns, there's no difference between the CMA and EC there," Cardell said. "But the Commission has however concluded it appropriate to accept [Microsoft's] remedy.
"They have their own test to apply and they've reached their own view, and they're fully entitled to reach that view. But we remain of the view, from a UK perspective, that it was not appropriate to accept that remedy."
When the CMA blocked the deal, it was over concerns that "the deal would alter the future of the fast-growing cloud gaming market."
Cardell also noted that the Federal Trade Commission filed suit in the US to stop the acquisition in December of last year.
For more, check out our extensive primer on the various issues surrounding the proposed acquisition.