Cloud Imperium secures $46m investment for Star Citizen
Funds raised will be spent on marketing both the main game and Squadron 42 single-player campaign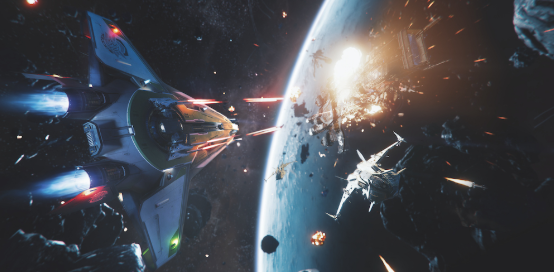 Cloud Imperium has announced it has raised $46 million from a private investment, ramping up the staggering total poured into Star Citizen.
The investment was led by father and son Clive and Keith Calder -- or more specifically Calder senior's family office and Keith's company Snoot Entertainment.
For the $46 million, Cloud Imperium issues 113,861 new shares and 113,861 units, representing approximately 10% of the outstanding shares in its US and UK parent companies. The investment was split equally between the two territories.
In an announcement on Cloud Imperium's corporate blog, the company said it would spend the money on "marketing for Squadron 42 [the single-player campaign] and Star Citizen and various business development initiatives."
The firm added: "The investment ensures that all crowdfunded pledges and other monies contributed by the Star Citizen community can continue to be focused on development, publishing and community communication and engagement."
Crowdfunding for Star Citizen began back in 2012 with a $2.1m Kickstarter campaign, but private donations through the game's website has since brought this total past the $200 million mark.
In a joint statement, the Calders said: "We were impressed by the vision and passion that Chris [Roberts, CEO] and the formidable global team he has assembled have put into building Star Citizen, and we think that the direct and transparent relationship they have built with their players is a strong foundation for a next-generation gaming company."