Chris Remo, Denis Dyack and Austin Wintory added to Reboot Develop Red
Raw Fury, Flavorworks and Amanita Design are also headed to Banff, Canada for the conference this month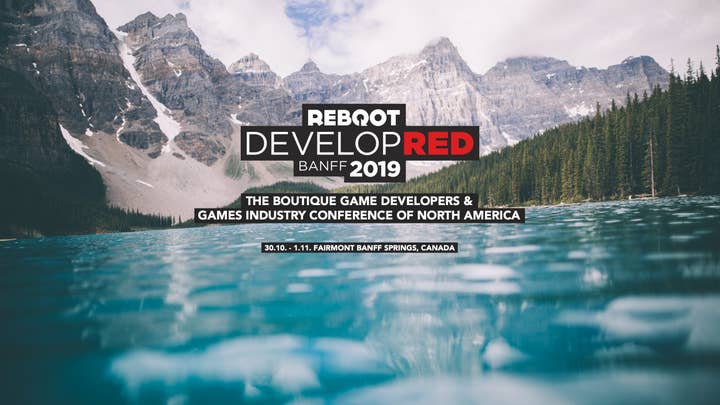 Campo Santo co-founder Chris Remo, Apocalypse Studios founder Denis Dyack, and prolific composer Austin Wintory have all joined the line-up for Reboot Develop Red.
Chris Remo was one of the original founders of Campo Santo, which made the striking decision to become part of Valve despite the huge success of its debut game, Firewatch. In his talk, Remo may address the status of In the Valley of Gods, the game Campo Santo was making at the time of the acquisition.
Denis Dyack is arguably best known for founding Silicon Knights, the creator of Eternal Darkness: Sanity's Requiem, Blood Omen: Legacy of Kain and Too Human. His latest venture is Apocalypse Studios, working alongside Ninja Gaiden designer Tomo Itagaki.
Composer Austin Wintory is widely known for his score for thatgamecompany's Journey, but his body of work also includes Abzu and John Wick Hex. he is currently working with David Gaider, Tory Baker and Laura Bailey on Summerfall Studios' ambitious, interactive musical Chorus.
Other new additions to the Reboot Develop Red Line-up include Raw Fury's Gordon van Dyke, who is now the steward of the publisher's multi-million selling Kingdom series, Flavorworks' Jack Attridge, who is innovating in interactive narrative with games like Erica, and Amanita Design's Jakub Dvorský, who has just launched Pilgrims on Apple Arcade.
These speakers join a line-up already busy with Gears 5 developer The Coalition, the creators and custodians of Myst, The Long Dark developer Raphael van Lierop, and Sonderlust Studios founder Nels Anderson. You can read about them hereand here.
Reboot Develop Red, the first Reboot Develop conference to take place in North America, will feature tracks dedicated to Technology and Virtual Reality -- the former in partnership with The Khronos Group, and the latter in partnership with Oculus VR.
The conference is also offering a Reboot Develop Scholarship, which is intended to help "underrepresented talent" with accessing the event. The initiative includes a conference pass, accommodation, local shuttle transfers, meals and a space at the indie booth.
Tickets are available at the Standard rate until midnight PST on October 22, and submissions are still open for the Indie Showcase. You can find more information here.
Reboot Develop Red takes place at the Fairmont Banff Springs in Banff National Park, Alberta, Canada, from October 30 to November 1, 2019.
GamesIndustry.biz is a media partner of Reboot Develop Red. We will attend the show with assistance from the organiser.