China is now the world's biggest market for iOS downloads
Q1 2015 brought a changing of the guard, according to the latest data from App Annie
Apple's longstanding plan to challenge Android in China is yielding results, with the country overtaking the US in iOS app downloads.
New data from App Annie suggests that the launch of the iPhone 6 and 6 Plus has been decisive in China pushing past the US as the highest volume market for App Store downloads in Q1 2015. This is significant because, with mobile, the order of supremacy at the top of the global download and revenue charts doesn't change much from quarter to quarter. Now that China is ahead, it's likely to remain there.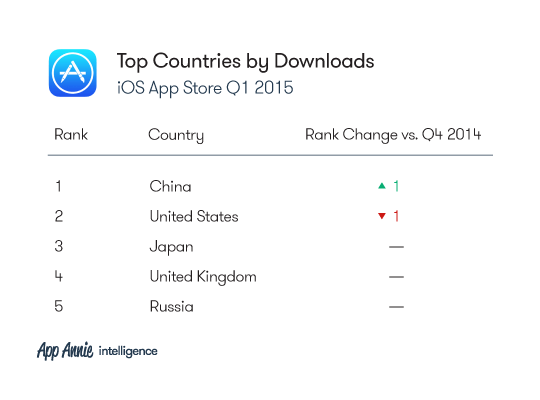 Of course, Android remains the dominant mobile platform in China, but Apple has been making steady progress in closing the gap for several years. During that time, the country's mobile market has grown at a significantly faster rate than the US, and the same applies to the games.
Data released by the China Audio-Video and Digital Publishing Association last December put national game revenues at $18.5 billion for 2014, up almost 40 per cent over 2013. A report from SuperData valued the US mobile games market at $3.2 billion, just $200 million more than the rapidly growing market in China.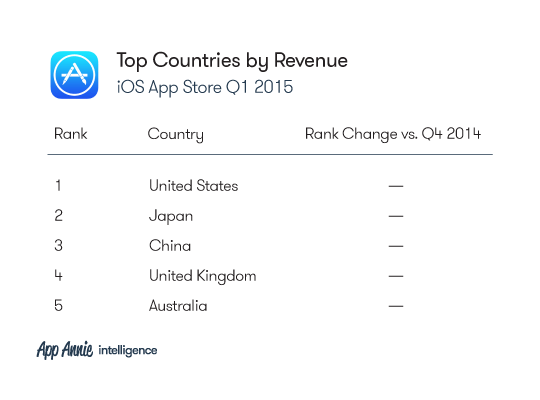 The problem is monetisation. Last year, it was estimated that only 8 per cent of mobile games released in China make any money at all, and App Annie's data puts China's Q1 downloads spike in a different context.
China is still only the third biggest iOS market in terms of app revenue, despite having a population of over 1.3 billion. Japan is ahead in second, and the US sits in its customary place at very the top.
The US has occupied that spot for years now. The question is, for how much longer?